Carol G. Simon Cancer Center
Background of Carol G. Simon Cancer Center
Carol G. Simon Cancer Center delivers integrated, multidisciplinary services to cancer patients and their families at two locations in New Jersey: Morristown Medical Center in Morristown, and Overlook Medical Center in Summit, part of the Atlantic Health System. Both locations provide inpatient and outpatient services. Centers provide state-of-the-art cancer therapies alongside complementary therapies such as yoga, meditation, nutritional counseling, and music therapy.
Morristown Medical Center (MMC) houses one of the largest photopheresis (ultraviolet light) treatment centers in the nation. The Atlantic Melanoma Center, an internationally recognized treatment center and a clinical and research Center of Excellence, is also based in Morristown.
Cancer Treatment at Carol G. Simon Cancer Center
Carol G. Simon Cancer Center provides screening and treatment services for several types of cancer. The Center offers genetic education, diagnostic and genetic testing, cancer risk assessment, and genetic counseling for the most common genetic cancers and other inherited disorders.
The Center is a Major Clinical Affiliate of the Rutgers Cancer Institute of New Jersey, the state's only Comprehensive Cancer Care Center designated by the National Institutes of Health. This gives staff and patients access to the latest treatment options and clinical drug trials.
Assistant Clinical Professor of Surgery at Columbia University and New Jersey Thoracic Surgical Associate Mark D. Widmann, MD, brings his expertise to the Atlantic Health System. With 13 years of experience, Frederico A. Steiner, MD, is a board certified general surgeon and thoracic surgeon at the Carol G. Simon Cancer Center.
Multidisciplinary Thoracic Tumor Program at Carol G. Simon Cancer Center
The Multidisciplinary Thoracic Tumor Program treats a range of lung and thoracic cancers, including malignant mesothelioma. It is possible to surgically remove tumors caused by mesothelioma if they are found early. However, most cases are discovered at an advanced stage where surgery is not an option.
Mesothelioma and other lung cancers are treated through chemotherapy or radiation, depending on factors such as patient age and overall health and the disease stage. Patients receive pain relief, oxygen, and other supportive services. They are encouraged to join a support group for cancer or lung disease where they can meet and speak with other patients going through similar health challenges and problems.
Patients can be evaluated to participate in a clinical drug trial. Dr. Brian Slomovitz, a clinical cancer researcher at MMC, streamlines new cancer trials far more quickly than other hospitals to give patients an opportunity to try a treatment that is still being tested but shows promise.
Diagnosing Lung Cancer
Most lung cancers are ultimately discovered through an x-ray or CAT scan. Further tests can include biopsy, where a piece of a tumor or tissue suspected to be cancerous is removed and examined in a lab. Carol G. Simon performs pleural biopsy, which examines the lining of the chest wall where mesothelioma is often discovered.
Lung Cancer Treatment Options at Carol G. Simon
Lung cancer is treated at Carol G. Simon with surgery, radiation therapy, and infusion therapy (chemotherapy, targeted biological therapies, and blood products).
Whenever possible, Carol G. Simon surgeons use minimally invasive surgery techniques, including robotic surgery to remove cancers and tumors. The da Vinci® Surgical System gives surgeons 3D views of the inside of the body and instruments that can move very precisely. According to Drs. Joseph Shehebar, a colorectal surgeon and William Diehl, an oncological surgeon at MMC, robotic surgery improves outcomes for cancer patients, helps surgeons perform delicate procedures, and results in less blood loss.
CyberKnife® radiosurgery surgery is provided at Overlook Medical Center, the first in the New York City region to offer it. CyberKnife is a painless, noninvasive treatment that combines robotic surgery with image-guiding technology. It delivers very exact doses of radiation to tumors, including those that cannot be reached through other radiology and radiosurgery treatments.
Other radiation treatment options for lung cancer include:
High-performance linear accelerator is the traditional form of radiation treatment but targets the cancer to preserve healthy tissue
Intensity modulated radiotherapy (IMRT) breaks up radiation beams into smaller sizes to maximize the dose while controlling side effects
Image-guided radiation therapy (IGRT) takes 16 scans of a tumor to pinpoint its location before delivering radiation. MMC was the first in the nation to use IGRT.
Brachytherapy directly applies higher doses of radiation directly to a tumor.
High dose rate brachytherapy puts radioactive seeds inside a tumor through a catheter to deliver radiation from within.
Infused therapies delivered through an IV tube are provided in a comfortable setting where patients can read books, listen to CDs on CD players, or select movies to watch on personal DVD players. They receive a complimentary lunch and snacks and can get massage, acupuncture, Reiki, and therapeutic touch services.
More Mesothelioma Doctors & Hospitals Near You.
Source: https://www.atlantichealth.org/conditions-treatments/cancer-care.html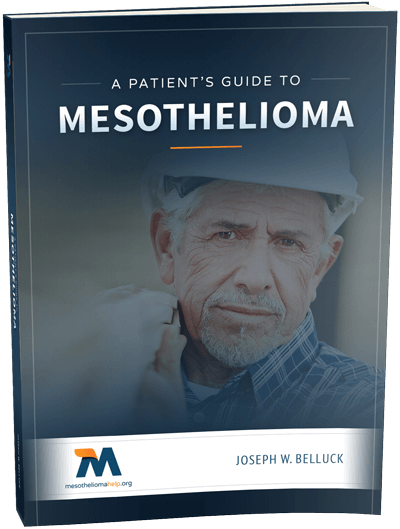 Free Mesothelioma Patient & Treatment Guide
We'd like to offer you our in-depth guide, "A Patient's Guide to Mesothelioma," absolutely free of charge.
It contains a wealth of information and resources to help you better understand the condition, choose (and afford) appropriate treatment, and exercise your legal right to compensation.
Download Now