Cooper University Hospital
Founded by Quaker residents in 1887, Cooper University Hospital began as a community hospital with 30 beds. It is the flagship campus of Cooper University Health Care, the medical school of Rowan University, and the clinical campus of University of Medicine and Dentistry/Robert Wood Johnson Medical School. Located in Camden, NJ and across the Delaware River from Philadelphia, Cooper University Hospital is situated to serve both the needs of its urban residents, as well as those of its neighbors in the Delaware Valley. Over the past 125 years, Cooper University Hospital transformed into a state-of-the-art facility with over 540 beds. Cooper is southern New Jersey's most prominent tertiary care center and treats the region's most critically ill patients.
The Cancer Center at Cooper University Hospital partnered with the University of Texas MD Anderson Cancer Center to bring world-class cancer care to the region. The University of Texas MD Anderson Cancer Center was one of the first comprehensive cancer centers in the U.S. and has been ranked consistently as the no. 1 institution for cancer care in the U.S. for years. The partnership allows patients to receive care within a network of the most experienced oncologists in the nation.
Cancer Treatments
Cooper University Hospital founded the Lung Cancer Center to coordinate specialized care. Each patient is assigned to a team of cancer experts that meets regularly to evaluate treatment options and to tailor a personalized care plan. A nurse coordinator organizes treatments between a team of oncologists, dietitian, radiologists, surgeons, pulmonologists, and any other practitioner working on a patient's case. Since all clinicians work under one roof, the patient receives all care in an expedient and structured manner. Cooper University Hospital is a Planetree Affiliate hospital.
As such, the hospital's mission and vision is to provide patients with a personalized, humanized, and demystified experience. Patients are encouraged to take advantage of the social support network of social workers, psychologists, and therapists to support their healing. Cooper University Hospital is the recipient of generous support from the National Cancer Institute and its collaboration with MD Anderson Cancer Center at the University of Texas has allowed patients access to the latest treatment options.
Patients with mesothelioma will be assigned to an individualized treatment program after rigorous diagnostic evaluation. This evaluation helps the team of physicians understand the best course for treatment. Cooper University Hospital physicians collaborate directly with MD Anderson Cancer Center to bring the latest treatment options, clinical trials, and multimodal treatment options to each patient. Targeted therapies, such as CyberKnife, photodynamic therapy (PDT), video assisted thoracic surgery (VATS), and robotic surgery, used in conjunction with chemotherapy are employed to eradicate cancer at Cooper.
Priya Singh, MD, Tamara A. LaCouture, MD, and Alexandre Hageboutros, MD, are specialists in lung cancer and advise the Lung Cancer Clinic at Cooper. Their philosophy is to precisely diagnose each
patient and based on these results, tailor a treatment plan involving a combination of surgical, chemotherapeutic, and/or radiological treatment. These physicians, along with specialists from MD Anderson at the University of Texas, will provide compassionate and state of the art care to enhance the prognosis of their patients.
See more Mesothelioma Doctors & Hospitals Here.
Source: www.cooperhealth.org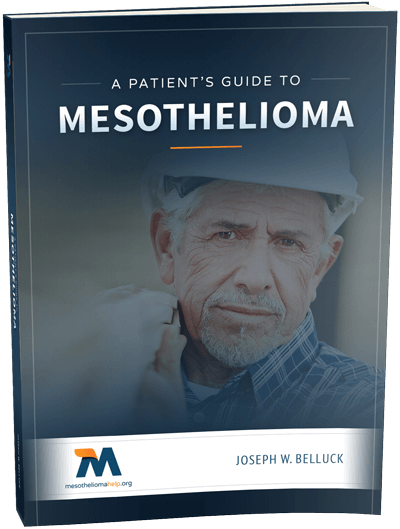 Free Mesothelioma Patient & Treatment Guide
We'd like to offer you our in-depth guide, "A Patient's Guide to Mesothelioma," absolutely free of charge.
It contains a wealth of information and resources to help you better understand the condition, choose (and afford) appropriate treatment, and exercise your legal right to compensation.
Download Now