Columbia University Medical Center
Background
Columbia University Medical Center (CUMC) is on a 20-acre campus in Manhattan's Upper West Side in the Morningside Heights neighborhood. The campus includes two teaching hospitals: NewYork-Presbyterian Hospital, ranked the #1 hospital in the New York Metropolitan area by US News and World Report, and the New York State Psychiatric Institute. It has academic affiliations with several other hospitals: Harlem Hospital Medical Center, St. Lukes-Roosevelt Hospital Center, and Isabella Geriatric Venter in New York City. Outside the city, it is affiliated with Bassett Healthcare in Cooperstown and Arnot Ogden Medical Center in Elmira.
CUMC's Surgical Oncology Department brings resources from the medical center, the Mailman School of Public Health, and New York-Presbyterian Hospital to care for patients with nearly all types of cancer. Surgeons, physicians, and radiation oncologists work with experts in clinical and research nursing, pharmacy, social work, and basic science to focus on clinical investigation and treatment. The laboratories focus on tumor immunology, angiogenesis, and molecular genetics.
CUMC's Division of Hematology/Oncology provides direct patient care and conducts research on solid tumors. Staff care for patients at the James J. Peters Veterans Affairs Hospital and are affiliated with New York-Presbyterian Hospital, whose new Hematology/Oncology chief led melanoma and sarcoma services at Memorial Sloan-Kettering Hospital, another leading cancer research and treatment center.
Columbia University hosts to the Herbert Irving Comprehensive Cancer Center (HICCC), one of 41 comprehensive cancer centers designated by the National Cancer Institute. HICCC has more than 200 members from Columbia's faculty who focus on cancer, research, clinical trials, and training. Each member can join one broad program related to cancer research and select a focus within that program. HICCC works closely with CUMC, particularly the Hematology/Oncology division.
Mesothelioma Services
New York-Presbyterian Hospital, a key part of CUMC, is a designated Center of Excellence in managing mesothelioma by the National Cancer Institute. Services are provide through CUMC's Department of Surgery, General Thoracic Surgery. The division is studying new treatments, including vaccine therapy and combination therapies that include vaccines, chemosensitivity testing, surgery, and radiotherapy.
Columbia University houses a Mesothelioma Center directed by mesothelioma researcher Robert Taub, MD, PhD. Dr. Taub has a special interest in diagnosing, treating, and investigating new options for patients with mesothelioma and soft tissue sarcoma. Under his direction, the Center is working on treatments for abdominal (peritoneal) mesothelioma and lung preservation for patients with pleural mesothelioma.
He has initiated studies on mesothelioma for HICCC and CUMC's Departments of Surgery and Pathology. In 2009, he received the Pioneer Award from the Mesothelioma Applied Research Foundation, for which he also serves on its Scientific Advisory Board.
Click Here for more Mesothelioma Doctors & Hospitals!
Source : http://www.cumc.columbia.edu/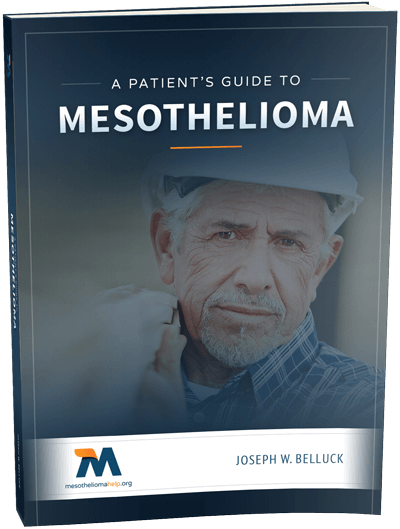 Free Mesothelioma Patient & Treatment Guide
We'd like to offer you our in-depth guide, "A Patient's Guide to Mesothelioma," absolutely free of charge.
It contains a wealth of information and resources to help you better understand the condition, choose (and afford) appropriate treatment, and exercise your legal right to compensation.
Download Now