University of Rochester – The Wilmot Cancer Center
Background
In 1980, James P. Wilmot, a Rochester businessman and philanthropist, founded the Wilmot Cancer Center at the University of Rochester. Established to merge the latest academic and medical research with patient treatment services, the Wilmot Cancer Center has received numerous grants, donations, and additions to create a top-notch, caring, and nourishing environment for its patients.
The Wilmot Cancer Center is designated as a Comprehensive Cancer Center by the National Cancer Institute due to its focus on patient care, basic and clinical research, prevention, education, outreach and training. As one of the nation's leading cancer research and treatment centers, the Wilmot Cancer Center receives an estimated $47 million dollars each year to conduct oncological research from the National Cancer Institute.
The Wilmot Cancer Center has the largest clinical program for lymphoma in the Northeast and received a SPORE grant from the NCI for its study. It specializes in translational research programs in:
Lung biology
Immunology
Biomedical genetics
Hematologic malignancies
Cell biology
DNA repair mechanisms
Along with Harvard and Stanford, the University of Rochester Medical Center is one of three cancer stem cell research programs in the nation.
Mesothelioma Treatments
The Wilmot Cancer Center coordinates several multidisciplinary cancer clinics to coordinate care and create a streamlined process in which patients receive the maximum amount of care in a timely manner.
Patients begin treatment in the Lung Cancer Care Program with precise cancer characterization to support preexisting diagnosis. PET, high-resolution CT, low-dose helical CT, endobronchial ultrasound, and navigational bronchoscopy enhance targeted treatment options.
Integrated treatment plans include chemotherapy, surgical and/or radiation oncology. Surgical options include:
Video-assisted thoracic surgery
Minimally invasive surgery
Robotic surgery
Advanced radiation therapy uses:
Stereotactic body radiotherapy to target tumors and Itensity-Modulated Radiation Therapy (IMRT) to deliver instense
High-dose radiation in 3-D
Chemotherapy is administered through:
Traditional drugs
Enrollment in clinical trials
Currently, Wilmot Cancer Center is participating in the Tremelimumab clinical trial. This trial is designed to stimulate the immune system to eradicate cancer.
Christian G. Peyre, MD, an accomplished thoracic surgeon, has worked and trained with prominent mesothelioma specialist Raphael Bueno, MD, and specializes in:
Minimally invasive thoracic surgery
Lung cancer
Disease of the respiratory tract
Peyre is a specialist in thoracic oncology and the surgical removal of mesothelioma.
Patient and family support is important at the Wilmot Cancer Center. Lodging assistance, counseling, support groups, and holistic management are offered as part of patient treatment. The building is luminous and houses a patient library, private rooms with family areas, video gaming equipment, and psycho-social support staff.
You can search for a provider near you through our database of Mesothelioma Specialists & Hospitals.
Source: http://www.urmc.rochester.edu/cancer-center/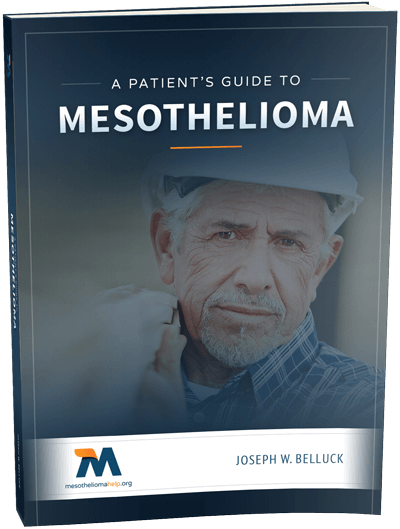 Free Mesothelioma Patient & Treatment Guide
We'd like to offer you our in-depth guide, "A Patient's Guide to Mesothelioma," absolutely free of charge.
It contains a wealth of information and resources to help you better understand the condition, choose (and afford) appropriate treatment, and exercise your legal right to compensation.
Download Now