NYU Cancer Institute / NYU Langone Medical Center
Background
The NYU Cancer Institute was founded at the NYU Langone Medical Center in 1975 and has been awarded status as a National Cancer Institute comprehensive center ever since. In 1991, the Cancer Institute and the Nelson Institute of Environmental Medicine merged to foment an interdisciplinary program targeted at understanding the role of the environment on the development and prognosis of cancer. Close collaboration also occurs with the NYU School of Medicine's Sackler Institute of Graduate Biomedical Sciences and medically affiliated programs.
The NYU Cancer Institute carries a long tradition of cancer care and research excellence in the fields of cancer immunology, environmental and molecular carcinogenesis, cell proliferation, cancer epidemiology, stem cell biology, breast cancer, genitourinary cancer, hematologic malignancies, melanoma, gastrointestinal cancers, melanoma, and thoracic cancers. As one of the nation's leading cancer research and treatment centers, the NYU Cancer Institute receives an estimated $42.6 million dollars each year to conduct oncological research from the National Cancer Institute. Their facility totals over 31,500 square feet to combine the traditional cancer hospital with laboratory and research facilities.
The NYU Cancer Institute's commitment to cutting edge research and patient-centered therapies continues to support its ranking and accolades in the US News and World Report as one of the "Best Cancer Hospitals" in the US.
Mesothelioma Treatments
The NYU Cancer Institute is situated to provide the latest research developments to provide improved cancer treatment options. The integrated research environment provides collaboration of laboratory scientists and physicians within clinical, translational, and prevention research studies.
With regard to mesothelioma, the NYU Cancer Institute offers several specific, innovative treatments that are being researched in addition to the comprehensive cancer treatments listed below. These include clinical trials, minimally invasive surgery, targeted radiation therapy and radiofrequency ablation, photodynamic therapy, endobronchial and esophageal stenting, and combinational treatment approaches to cure cancer.
Radiation oncology, surgical oncology, clinical trials, chemotherapy, palliative care, state of the art diagnostics and imaging services, pathology, genetic counseling, hormone therapy, biological therapy, complementary and alternative medicine, nutrition and physical therapy, and comprehensive and preventive care are all options in the NYU Cancer Institute's cancer treatment program.
Currently, the NYU Cancer Institute, along with thoracic surgeon Harvey Pass, MD, medical oncologist Roman Perez-Soler, MD, and radiation oncologist Stephen Rush, MD, offers distinguished specialists in mesothelioma treatment. They operate and/or direct many innovative treatments, as well as piloting clinical trials. As result of Dr. Pass' mesothelioma research, he and his team discovered osteopontin, a biomarker of mesothelioma exposure, which allows physicians to accurately diagnose mesothelioma through a minimally invasive blood test, rather than a lung tissue biopsy.
Find more Top Mesothelioma Doctors & Specialists!
Source: http://nyulangone.org/locations/center-for-musculoskeletal-care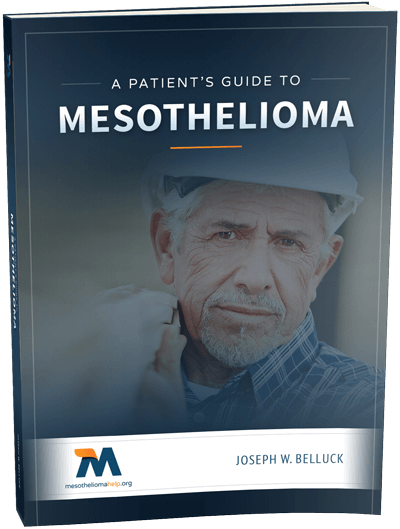 Free Mesothelioma Patient & Treatment Guide
We'd like to offer you our in-depth guide, "A Patient's Guide to Mesothelioma," absolutely free of charge.
It contains a wealth of information and resources to help you better understand the condition, choose (and afford) appropriate treatment, and exercise your legal right to compensation.
Download Now