Hematology-Oncology Associates of Central New York
Background of Hematology/Oncology Associates of Central New York
Hematology/Oncology Associates (HOA) of Central New York was founded in 1982 by two internal medicine/medical oncologists, John J. Gullo, MD, and Santo M. DiFino, MD, who also brought a hematology focus to the practice. Over the years, it expanded to five locations and added physicians with blended expertise and certification in internal medicine, medical oncology, medical hematology, or radiation oncology.
HOA physicians are supported by allied health staff that include:
Nurse oncologists
Nurse practitioners
Physician assistants
Pharmacists
Radiation therapists
Medical dosimetrists and technologists
Social workers
Dieticians
HOA is the only practice in New York outside of Long Island that uses CyberKnife® robotics radiosurgery. It is one of just 50 cancer centers in the nation that participates in the National Cancer Institute Community Clinical Oncology Program.
Cancer Treatment at HOA
HOA's locations in East Syracuse and Onondaga Hill house cancer-fighting technologies including state-of-the-art Varian linear accelerators, among the most advanced available. The Varian system uses Image Guided Radiation Therapy (IGRT) that targets radiation as precisely as possible to avoid harming healthy tissue.
HOA's East Syracuse locations have a 40-slice CT that delivers radiation to tumors in layers, or slices based on the positioning seen in IGRT images taken just prior to treatment. The Onondaga Hill office uses a 16-slice CT that delivers remarkable images of targeted tumors.
HOA offers CyberKnife®, a painless treatment that targets cancerous and benign tumors in the lungs and other organs. It combines image guidance technology and robotics that detect and track cancers just before delivering radiation. Patients getting CyberKnife treatment do not need to be immobilized and there are little to no side effects.
Chemotherapy and infusion therapies are provided at four HOA locations. The Auburn and Liverpool facilities each have a full-time medical oncologist with some rotating staff. The larger facilities in East Syracuse and Onondaga Hill also have lab, clinical research, nutritional counseling and psychosocial support services.
Integrative Therapies Offered By HOA
HOA operates a Wellness Center at its Medical Center West facility in Camillus, NY. The Wellness Center provides acupuncture, foot reflexology, healing touch and Reki therapy, and massage therapy to support patients' physical, emotional, mental, and spiritual well-being. Family members can also access these services.
Complementary health approaches can relieve stress and pain. According to the National Center for Complementary and Alternative Medicine (NCCAM), massage therapy and acupuncture can lessen other symptoms as well, including nausea and pain. NCCAM stresses that patients need to let their physicians know when they use any kind of alternative therapy; by providing it inhouse, HOA avoids miscommunication and misunderstandings that can affect treatment.
Source: http://www.hoacny.com/index.html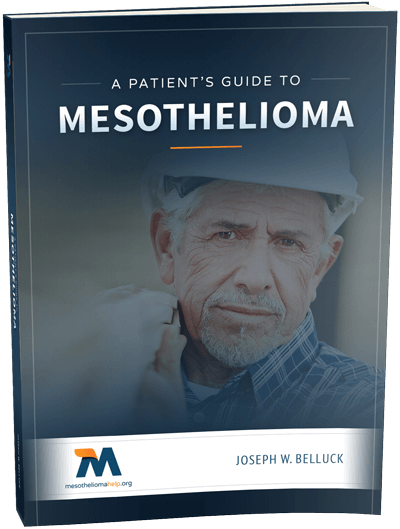 Free Mesothelioma Patient & Treatment Guide
We'd like to offer you our in-depth guide, "A Patient's Guide to Mesothelioma," absolutely free of charge.
It contains a wealth of information and resources to help you better understand the condition, choose (and afford) appropriate treatment, and exercise your legal right to compensation.
Download Now