Weill Cornell Physicians / Weill Medical College of Cornell University
Background
Weill Cornell Physicians are faculty members at the Weill Cornell Medical College and attending physicians at New York-Presbyterian Hospital/Weill Cornell Medical Center. Weill Cornell Physicians are committed to excellence in research, teaching, and patient care. Their commitment to these core values has garnered 382 of Weill Cornell physicians as America's Top Doctors and as the top 2% of New York area physicians as conducted by Castle Connolly Medical Ltd.  New York Magazine ranked 125 of Weill Cornell's physicians as among the best in their 2011-2012 Best Doctors survey.
New York Hospital was established in 1771 by a charter granted by King George III of England just prior to the Revolutionary War. In 1898, the hospital became affiliated with Weill Cornell Medical College. Presbyterian Hospital was founded in 1868 by philanthropist James Lenox and became affiliated with Columbia Unviersity Medical Center upon its creation in the 1920s. New York Hospital and Presbyterian Hospital merged in 1998 to forge the New York-Presbyterian Hospital, which maintains its partnership with both the Weill Cornell Medical College and the Columbia University Medical Center. The New York-Presbyterian Hospital runs the New York-Presbyterian Healthcare System, which is a network of independent community hospitals. The hospital's main locations are: New York-Presbyterian Hospital – Columbia University Medical Center, New York-Presbyterian – Weill Cornell Medical Center, Allen Hospital, Morgan Stanley Children's Hospital, and New York-Presbyterian Hospital – Westchester Division. 
The New York-Presbyterian Hospital and its partnerships with Columbia University Medical Center and Cornell University are designated as Comprehensive Cancer Centers by the National Cancer Institute due to its focus on patient care, basic and clinical research, prevention, education, outreach and training.
The New York-Presbyterian Hospital's commitment to cutting edge research and patient-centered therapies continues to support its ranking and accolades in the US News and World Report as the sixth best hospital in the US. Additionally, the respiratory disorders department was ranked as the 10th best program in the US.
Mesothelioma Treatments
Radiation oncology, surgical oncology, clinical trials, chemotherapy, palliative care, state of the art diagnostics and imaging services, pathology, genetic counseling, hormone therapy, biological therapy, complementary and alternative medicine, nutrition and physical therapy, stem cell therapy, and comprehensive and preventive care are all options in the Columbia University Medical Center's cancer treatment program. Surgical and diagnostic innovations include pathology that is examined for gene expression patterns that lead to more effective and specialized treatment options.
Currently, Weill Cornell Physicians, along with Nasser Khaled Altorki, MB, B.Ch., Paul C. Lee, MD, Surbroto Paul, MD, Jeffrey L. Port, MD, and Brian J. Schneider, MD, are distinguished specialists in medical oncology and mesothelioma treatment. They operate and direct many innovative treatments, as well as pioneering a clinical protocol to treat malignant pleural mesothelioma.
Visit our Mesothelioma Doctors & Hospitals finder.
Source: http://weill.cornell.edu/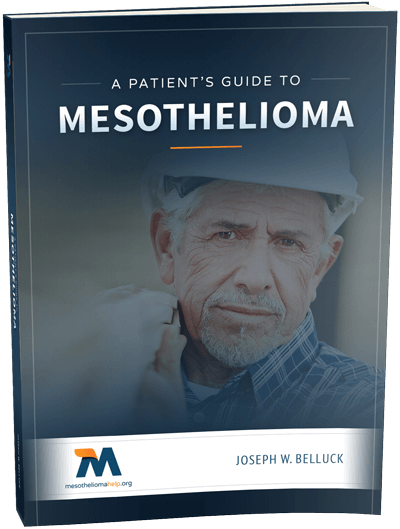 Free Mesothelioma Patient & Treatment Guide
We'd like to offer you our in-depth guide, "A Patient's Guide to Mesothelioma," absolutely free of charge.
It contains a wealth of information and resources to help you better understand the condition, choose (and afford) appropriate treatment, and exercise your legal right to compensation.
Download Now