Kootenai Medical Center
Background
Kootenai Medical Center was established in 1966 upon the merger of the Lake City General Hospital and the Coeur d'Alene General Hospital into a larger, modern facility. In 1987, Kootenai Medical Center added the Kootenai Cancer Center, which has expanded to sites in Sandpoint and Post Falls. Each year, Kootenai Medical Center has over 14,000 admissions, operates 246 licensed beds, and employs over 1,800 employees.
Kootenai Medical Center and Kootenai Cancer Center have been the recipient of numerous prestigious awards and accolades, including acceditation by the American College of Surgeons Commission on Cancer Care, and they are also ranked highly in the U.S. News and World Report as having 4 high-performing specialties.
Cancer Treatments
Kootenai Cancer Center is situated to offer the latest research developments and personalized care to provide improved cancer treatment options. With regard to lung cancer, Kootenai Cancer Center organizes teams of highly skilled staff to facilitate treatment. After referral or diagnosis by a primary care physician, a team of pathologists, surgical and medical oncologists, thoracic surgeons, nurses and social workers will handle a case together. Kootenai Cancer Center offers genetic counseling and risk assessment services to its patients. Several specific, innovative treatments are being used in addition to the comprehensive cancer treatments listed below.
Radiation oncology, surgical oncology, clinical trials, chemotherapy, palliative care, state-of-the-art diagnostics and imaging services, pathology, nutrition and physical therapy, and comprehensive and preventive care are all options in Kootenai Cancer Center's cancer treatment program.
To help connect mesothelioma patients with the health care providers they need, we have compiled an extensive, nationwide database of doctors and hospitals that treat this malignant cancer.
Source: http://kh.org/foundation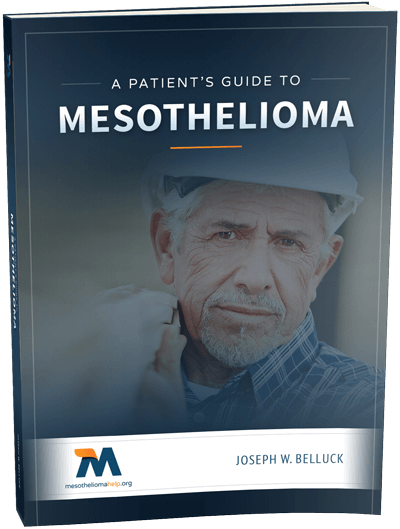 Free Mesothelioma Patient & Treatment Guide
We'd like to offer you our in-depth guide, "A Patient's Guide to Mesothelioma," absolutely free of charge.
It contains a wealth of information and resources to help you better understand the condition, choose (and afford) appropriate treatment, and exercise your legal right to compensation.
Download Now