Queen's Cancer Center at Queen's Medical Center
Background
Queen's Medical Center is Hawaii's largest private hospital that operates as a non-profit. Founded in 1859 by Queen Emma and King Kamehameha IV, Queen's Medical Center has grown in prestige and today employs over 3,000 employees and has a physician staff of over 1,200.
The hospital was originally opened to serve the people of Hawaii, especially native Hawaiians, who had been seriously threatened due to the emergence of Western infectious diseases. The royal couple raised money for the hospital by petitioning the legislature and by personally soliciting contributions door to door. Queen's Medical Center is the result of the collective contribution of the royalty, the legislature, and the people of the state to foster the gift of health for generations to come.
Queen's Medical Center has received numerous awards for delivering quality healthcare. They have received the Joint Commission Accreditation Awards, Magnet Recognition, American College of Surgeons Commission on Cancer Commendations, Harold P. Freeman Service Award for exemplary achievement in saving lives and diminishing suffering due to cancer in underserved and at-risk communities, and NCI Community Cancer Centers Program designation (NCCCP).
Cancer Treatments
Cancer services are offered at the Queen's Cancer Center at Queen's Medical Center. Queen's Cancer Center uses a variety of cancer services and innovative therapies to treat each patient. Access to radiation oncology, chemotherapy, and surgical oncology are provided, as well as individualized care programs. Through the patient-centered cancer care approach, Queen's Cancer Center physicians aim to maximize comfort, rehabilitation, and specialized treatments.
Queen's Cancer Center offers genetic screening and genetic counseling services that include laboratory tests to aid patients in hereditary risk assessment. Queen's Cancer Center has ACR-ASTRO accreditation for performing radiation oncology, a service designed to both treat and alleviate a cancer patient's pain. Additionally, clinical trials, palliative care, state-of-the-art diagnostics and imaging services, pathology, transfusions, biological and immunotherapy, nutrition counseling, and complementary and alternative medical services are offered.
We can help you find Top Mesothelioma Doctors & Specialists in the USA.
Source: http://www.queensmedicalcenter.org/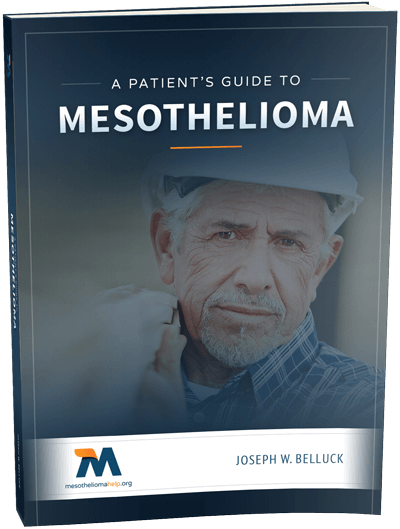 Free Mesothelioma Patient & Treatment Guide
We'd like to offer you our in-depth guide, "A Patient's Guide to Mesothelioma," absolutely free of charge.
It contains a wealth of information and resources to help you better understand the condition, choose (and afford) appropriate treatment, and exercise your legal right to compensation.
Download Now