Markey Cancer Center at the University of Kentucky
Background
The Markey Cancer Center at the University of Kentucky was established in 1983 in collaboration with UK HealthCare. Since its inception, the Markey Cancer Center has been the site of novel cancer therapy development and implementation. It has transformed its image from the bottom quartile to the top quartile of cancer care hospitals in the nation in a short amount of time.
In 1999, James Graham Brown Cancer Center and the University of Kentucky's Markey Cancer Center formed the Kentucky Cancer Program, a cancer education and prevention program with 12 offices throughout the state. In 2011, a 1.2 million-square-foot, 512-bed patient care facility opened. Markey Cancer Center enjoys the collaboration with the 40,000-square-foot Biomedical/Biological Sciences department at the University of Kentucky campus.
The cancer research program at Markey Cancer Center is organized into four research programs, funded in part by the National Cancer Institute: Cancer Prevention and Control Drug Discovery, Delivery, and Translational Therapeutics; Cancer Cell Biology and Signaling; and Redox Injury and Repair.
The Markey Cancer Center receives millions in research grant dollars each year from federal and private sources, employs over 28 clinicians ranked as America's Best Doctors by the U.S. News and World Report, and researches several National Institute of Health funded projects. Additionally, the U.S. News and World Report ranks the University of Kentucky Albert B. Chandler Hospital and the adjoining Markey Cancer Center as high performing in cancer care and the No. 1 hospital in Kentucky.
Mesothelioma Treatments
The Markey Cancer Center collaborates with the James Graham Brown Cancer Center at the University of Louisville and its partnership is known as the Kentucky Lung Cancer Research Program. Patients access the wealth of knowledge of physicians around Kentucky and the U.S. The University of Kentucky College of Medicine along with its Markey Cancer Center created the Multidisciplinary Lung Cancer Program to organize and individualize patient care under one roof.
Mesothelioma patients are treated in the Multidisciplinary Lung Cancer Program. It specializes in mesothelioma and offers state-of-the-art treatment options. Once a patient receives his or her diagnosis from a team of pathologists and radiologists, treatment is reviewed and prescribed by a team of oncologists. Treatment usually includes a combination of surgery, radiation therapy and/or chemotherapy. Specialists in surgical oncology and cardiothoracic surgery perform surgical techniques. Robotic surgery and minimally invasive surgery are used in conjunction with traditional and innovative techniques. Many chemotherapy drugs and trials are offered at Markey Cancer Center through partnership with the National Cancer Institute and the Kentucky Clinical Trials Network. Some trials include vaccine therapy, in vitro chemosensitivity testing, drug analysis, and combinational treatment approaches to cure cancer. Genetic counseling and testing are available to determine hereditary risk of cancer and a genetic profile from which treatments may be advised.
A nurse care manager serves as a patient's advocate and coordinates treatment, at-home care, transportation, prescriptions, appointments, and other aspects of cancer care. The nursel coordinates adjuvant services with a dietitian, social worker, pharmacist, physical therapist, mental health support staff, and chaplains.
Timothy Mullet, MD, is the Chief of the Section of General Thoracic Surgery and is Surgical Director of the Multidisciplinary Lung Clinic. He has extensive background in the surgical removal of lung cancer and expertise in mesothelioma. His research interests include the surgical treatment of lung cancer, early detection, and lung transplantation.
Source: http://ukhealthcare.uky.edu/markey/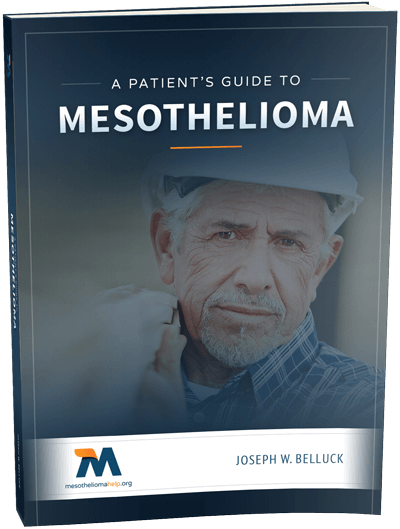 Free Mesothelioma Patient & Treatment Guide
We'd like to offer you our in-depth guide, "A Patient's Guide to Mesothelioma," absolutely free of charge.
It contains a wealth of information and resources to help you better understand the condition, choose (and afford) appropriate treatment, and exercise your legal right to compensation.
Download Now