Mayo Clinic – Arizona and Florida
Background
The Mayo Clinic is a non-profit medical practice and research institution that originated in Rochester, Minnesota and has since expanded to sites in Scottsdale, AZ and Jacksonville, FL. The Mayo Clinic was established as Saint Marys Hospital in 1889 by Civil War veteran W.W. Mayo. As the practice transitioned to a non-profit establishment from private ownership in 1919, the hospital changed its name to the Mayo Clinic. The Mayo Clinic was designed to focus on the treatment of difficult cases and is consistently ranked and recognized as one of the best hospitals in the US for decades.
The Mayo Clinic – is designated as a Comprehensive Cancer Center by the National Cancer Institute due to its focus on patient care, basic and clinical research, prevention, education, outreach and training. As one of the nation's leading cancer research and treatment centers, as well as an internationally respected and recognized medical research institution, the Mayo Clinic receives an estimated $140 million dollars to conduct oncological research.
The Mayo Clinic is located in Scottsdale, AZ and houses a patient-education library, a pharmacy, an auditorium for patient and physician education programs, as well as services in more than 66 medical and surgical specialties. The facility is adjoined to a 75,000-square foot research building that focuses on medical sciences such as molecular genetics, molecular immunology, molecular and cell biology, molecular chemistry and surgical research.
Mayo Clinic commitment to cutting edge research and patient-centered therapies continue to support its ranking in the US News and World Report as one of "America's Best Hospitals" and is locally rated as the "Best Hospital in Phoenix."
Mesothelioma Treatments
With research-based facilities, internationally recognized medical researchers and physicians, and as the recipient of numerous grants to conduct oncology based research, Mayo Clinic is situated to provide first-class and individualized care with the latest cancer and mesothelioma treatments. Radiation oncology, surgical oncology, clinical trials, chemotherapy, palliative care, diagnostics and imaging services, pathology, genetic counseling, hormone therapy, biological therapy, organ transplantation, complementary and alternative medicine, nutrition and physical therapy, and comprehensive and preventive care are all options in the Mayo Clinic comprehensive cancer treatment program.
There are currently two innovative methods that are used to treat mesothelioma at the Mayo Clinic. The first involves use of the MV-NIS virus to target cancer cells for imaging and to transfect and kill cancer cells in chemotherapy. The second treatment method involves the chemotherapeutic pazopanib, which has been successful in treating other types of cancer, such as kidney cancers.
Helen Ross, MD, is a thoracic oncologist that specializes in mesothelioma, lung cancer, and esophageal cancer. Her treatment approaches uses the above novel therapies as part of multimodal therapy techniques. Her background in molecular biology has enabled her to continue medical research while offering specialized treatment.
Source: https://www.mayoclinic.org/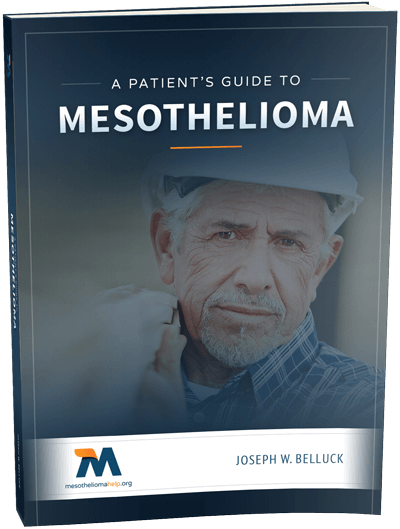 Free Mesothelioma Patient & Treatment Guide
We'd like to offer you our in-depth guide, "A Patient's Guide to Mesothelioma," absolutely free of charge.
It contains a wealth of information and resources to help you better understand the condition, choose (and afford) appropriate treatment, and exercise your legal right to compensation.
Download Now