University of Arizona Cancer Center
Background
The Arizona Cancer Center (UACC), founded in 1976, is affiliated with the University of Arizona. Due to its focus on patient care, basic and clinical research, prevention, education, outreach and training, the UACC is designated as a Comprehensive Cancer Center by the National Cancer Institute.
As one of the Southwest's leading cancer research and treatment centers, UACC receives an estimated $70 million dollars to conduct oncological research and employs over 5,000 employees to serve its patients.
Mesothelioma Treatments
With research-based facilities, world-class medical researchers and physicians, and the recipient of numerous grants to conduct oncology-based research, UACC is situated to provide first-class and individualized care under. Radiation oncology, surgical oncology, clinical trials, chemotherapy, palliative care, state of the art diagnostics and imaging services, pathology, genetic counseling, hormone therapy, biological therapy, complementary and alternative medicine, nutrition and physical therapy, and comprehensive and preventive care are all options in the UACC comprehensive cancer treatment program.
Linda Garland, MD, is a medical oncologist with clinical and research expertise in malignant diseases of the chest. Her interests include lung cancer, mesothelioma, and rare mediastinal tumors. Dr. Garland and her team place an emphasis on individualized care programs to treat mesothelioma. Her treatment programs involve using therapeutically designed targets to alter signal transduction pathways for cancer treatment. Additionally, her research group is designing clinical trials using new chemotherapeutics and small molecules to selectively target cancer.
Jonathan Daniel, MD, is a cardiothoracic surgeon with specialization in cancers of the lower respiratory system. Dr. Daniel successfully performed Arizona's first extrapleural pneumonectomy, a surgical treatment for mesothelioma, on a diagnosed mesothelioma patient. Additionally, Dr. Daniel studied under mesothelioma expert David Sugarbaker, MD, of Brigham and Women's Hospital in Boston and has participated in gene therapy research.
Seek help from a qualified medical professional or health care facility that specializes on mesothelioma.
Source: http://www.bannerhealth.com/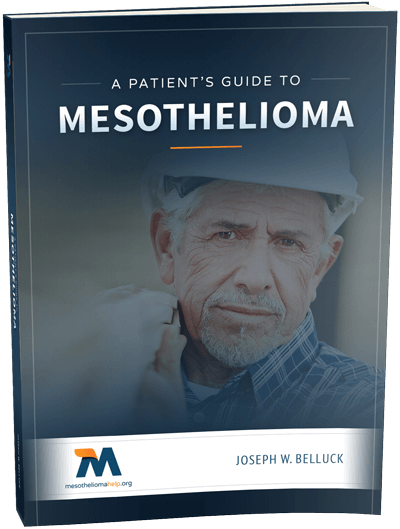 Free Mesothelioma Patient & Treatment Guide
We'd like to offer you our in-depth guide, "A Patient's Guide to Mesothelioma," absolutely free of charge.
It contains a wealth of information and resources to help you better understand the condition, choose (and afford) appropriate treatment, and exercise your legal right to compensation.
Download Now