National Jewish Health Lung Cancer Center
 Background
Founded in 1899 as a tuberculosis treatment center, National Jewish Health is a research, teaching, and community hospital that specializes in respiratory, immune, and allergy mediated diseases. Although National Jewish Health is a non-sectarian institution, in the early years of the hospital, the vision to provide 100% pro bono medical care and funding were supported by B'nai B'rith, an international Jewish community service organization. In keeping with its roots in service and as a provider of the highest, innovative quality care, National Jewish Health has earned its ranking as the "#1 Respiratory Hospital in the Nation" (US News and World Report).
Cancer Treatments
National Jewish Health is a national leader in treatment of respiratory diseases. The integrated research environment provides collaboration of laboratory scientists and physicians within clinical, translational, and prevention research studies.
With regard to mesothelioma, National Jewish Health offers several specific, innovative treatments that are being researched in addition to the comprehensive cancer treatments listed below. Under the direction of a staff of medical, surgical, and radiation oncologists, these treatments include radiation therapy, chemotherapy, and/or surgical oncology, with a commitment to multimodal, individualized treatment plans.
As a result of years of mesothelioma treatment and study, National Jewish Health is experienced in the treatment of mediastinal tumors and bronchial carcinoid tumors.  National Jewish Health physicians and researchers continue to conduct novel clinical trials and hold research interests in the screening and early detection of lung cancer. They are actively involved in research collaborations with the University of Colorado – Denver, where several researchers reside on the advisory board for the National Cancer Institute Colorado Lung Cancer Specialized Program in Research Excellence (SPORE)  program.
Radiation oncology, surgical oncology, clinical trials, chemotherapy, palliative care, state of the art diagnostics and imaging services, pathology, genetic counseling, hormone therapy, biological therapy, complementary and alternative medicine, nutrition and physical therapy, and comprehensive and preventive care are all options in the National Jewish Health's cancer treatment program.
With experts in minimally invasive diagnostic, therapeutic, palliative airway procedures, genetic interventions and mutation analysis, and multiple physicians ranked nationally at the top of the respiratory health field, National Jewish Health has earned its prestigious ranking as the #1 Respiratory Hospital in the nation.
Find the right Mesothelioma Doctors & Hospitals in our database.
Source: https://www.nationaljewish.org/treatment-programs/directory/lung-cancer-center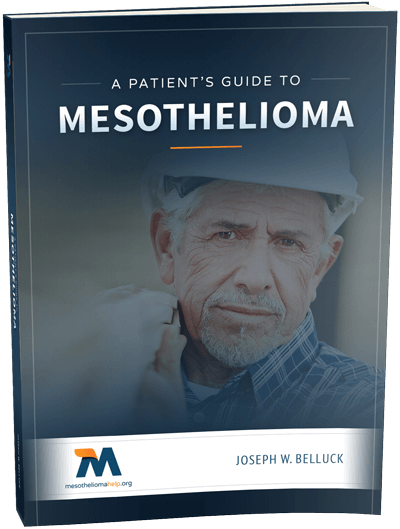 Free Mesothelioma Patient & Treatment Guide
We'd like to offer you our in-depth guide, "A Patient's Guide to Mesothelioma," absolutely free of charge.
It contains a wealth of information and resources to help you better understand the condition, choose (and afford) appropriate treatment, and exercise your legal right to compensation.
Download Now