PinnacleHealth Cancer Center
Background
PinnacleHealth is a non-profit healthcare system located in central Pennsylvania. Originally founded as Harrisburg Hospital in 1873, population growth and continual modernization in facilities and medical advances expanded the hospital's influence in the region. As Harrisburg Hospital grew and medical specialization increased, Harrisburg Hospital merged with Seidle Hospital to form Capital Health System. In 1996, Capital Health System and Polyclinic Hospital merged to form PinnacleHealth. PinnacleHealth operates four hospitals in the region as well as several specialized clinics to treat cancer.
Cancer Treatments
PinnacleHealth created the PinnacleHealth Cancer Center to specialize in the treatment of cancer and provide each patient with a nurturing atmosphere. Patients are assigned to a nurse navigator who is specially trained to understand each patient's treatment plan and condition. He or she takes an active role in your care by communicating information to and from your medical team, coordinates available resources, and finds solutions to fit your lifestyle.
Early and specific diagnosis offers the best chance for treatment. The Cancer Center performs low-dose CT scans, chest x-ray, endobronchial ultrasound, fiber optic bronchoscopy, high-definition mediaspinoscopy, MRI, needle biopsy, PET/CT, and super dimension electromagnetic navigational bronchoscopy. Many scans indicate the presence of pulmonary nodules, which are small masses, less than 3 cm, and usually benign. The Pulmonary Nodule Clinic was formed to provide accurate diagnosis of malignant nodules and rapid treatment of these nodules by a team of specialists. Abnormalities on diagnostic scans are evaluated by a pathologist and reviewed by the Thoracic Tumor Board.
Lung cancer treatments are multimodal and may include surgical removal, chemotherapy, hormone therapy, transfusion, and/or radiation therapy. Surgical treatments at the Cancer Center include: lung resection, lobectomy, pneumonectomy, minimally invasive lung surgery, radiosurgery, stenting, stereotactic radiosurgery, esophageal resection, and tracheal resection.
Troy Moritz, DO, FACOS, is a highly experienced thoracic surgeon who specializes in minimally invasive surgical techniques. He heads the Pulmonary Nodule Clinic and has experience in the surgical removal of lung cancer which may help with mesothelioma.
The radiation oncology team provides both palliative care and elimination of cancerous cells by using state of the art equipment such as the Stereotactic Radiotherapy Surgery (SRS), CyberKnife, Intensity-Modulated Radiation Therapy (IMRT), Image-Guided Radiation Therapy (IGRT), and high-dose brachytherapy.
Specialized, patient-centered care is provided through services including genetic counseling, oncology focused physical rehabilitation, and access to a variety of clinical trials, many of which are sponsored by the National Cancer Institute. A team of psychologists, therapists, support groups, social services, and physical therapists supports a nurturing and healing patient experience.
Check out more Mesothelioma Doctors & Hospitals through our database.
Source: http://www.pinnaclehealth.org/Locations-Directions/Cancer-Centers/PinnacleHealth-Cancer-Center.aspx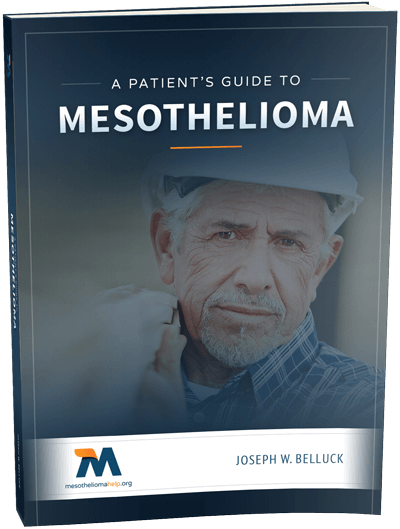 Free Mesothelioma Patient & Treatment Guide
We'd like to offer you our in-depth guide, "A Patient's Guide to Mesothelioma," absolutely free of charge.
It contains a wealth of information and resources to help you better understand the condition, choose (and afford) appropriate treatment, and exercise your legal right to compensation.
Download Now