St. Elizabeth Hospital Ft. Thomas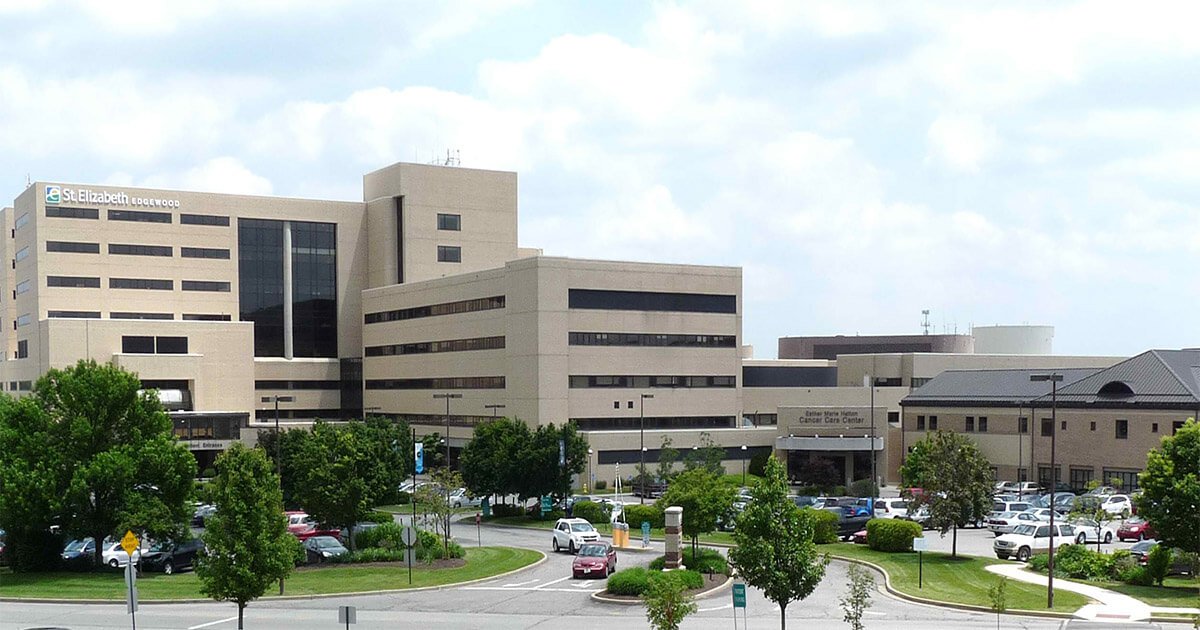 Background
St. Elizabeth Hospital was founded in 1861 by Henrietta Cleveland with support from the Diocese of Covington. Through the fundraising efforts of community philanthropist Sarah Worthington King Peter. Originally staffed by the Franciscan Sisters of the Poor, St. Elizabeth Hospital expanded its services and facilities to meet the expanding population of Northern Kentucky.
By the 1980s, St. Elizabeth Hospital expanded twice on its original site of St. Elizabeth Fort Thomas and had acquired facilities in Pendelton County and Williamstown. In 2008, St. Elizabeth Medical Center and St. Luke Hospitals merged to form St. Elizabeth Healthcare. St. Elizabeth Healthcare is a member of the Mayo Clinic Care Network. As a member of this network, St. Elizabeth Healthcare patients receive direct access to the Mayo Clinic's expertise and physicians work in direct collaboration.
Treatments
St. Elizabeth Healthcare created its Cancer Care program to coordinate services and to provide a nourishing environment for cancer patients and their families. Being affiliated with the Mayo Clinic, North Kentuckians have access to the latest advances in medical technology and treatment.
The integrated research environment at Mayo Clinic Cancer Institute provides collaboration of laboratory scientists and physicians within clinical, translational, and prevention research studies. St. Elizabeth Healthcare Cancer Care Program patients may be advised and/or treated by Mayo Clinic physicians, protocols, or research trials.
A multidisciplinary team of oncologists, surgeons, radiologists, nutritionists, psychologists, and nurses care for lung cancer and mesothelioma patients in the Cancer Program. Several specific, innovative treatments are being researched at the Mayo Clinic to which patients may gain access through the "AskMayoExpert" and "eConsults" programs.
At St. Elizabeth Healthcare, advanced thoracic surgical techniques such as minimally invasive surgery using the da Vinci robotic camera are available. Radiation oncology, chemotherapy and access to clinical trials are available. Adjuvant therapies, such as palliative care, physical therapy, nutrition, mental health therapy, and pastoral care, are available.
There are currently two innovative methods to treat mesothelioma at the Mayo Clinic. The first involves use of the MV-NIS virus to target cancer cells for imaging and to transfect and kill cancer cells in chemotherapy. The second treatment method involves the chemotherapeutic pazopanib, which has been successful in treating other types of cancer, such as kidney cancers.
Connect with health care providers through our nationwide database of doctors and hospitals.
Source: http://www.stelizabeth.com/cancercare/default.aspx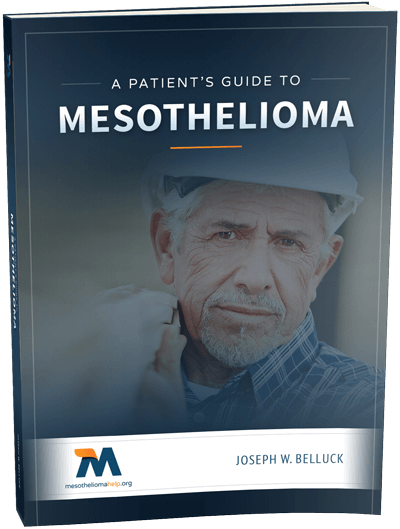 Free Mesothelioma Patient & Treatment Guide
We'd like to offer you our in-depth guide, "A Patient's Guide to Mesothelioma," absolutely free of charge.
It contains a wealth of information and resources to help you better understand the condition, choose (and afford) appropriate treatment, and exercise your legal right to compensation.
Download Now