PinnacleHealth Cardiovascular & Thoracic Surgery Associates
PinnacleHealth Cardiovascular & Thoracic Surgery team. Our surgeons perform more than 700 cardiac and thoracic surgical procedures each year, including more than 400 heart bypass surgeries.
The surgeons of PinnacleHealth Cardiovascular & Thoracic Surgery possess highly specialized skills, experience and education, allowing them to perform the most complex cardiovascular and thoracic surgeries, including minimally invasive options and advanced hybrid procedures.
Our surgical team participates in numerous advanced surgical clinical trials and is the only institution in Central Pennsylvania that is part of both percutaneous aortic and mitral valve trials. Once approved, these technologies may provide a less-invasive alternative to open heart surgery for valve diseases.
Our chief of cardiothoracic surgery, Mubashir Mumtaz, MD, FACS, FACC, is in the top 5 percent in the state of all surgeons' volumes. He is also the only surgeon in Pennsylvania to achieve a combined inpatient and 30-day mortality rated as better than expecte for total valve surgery.
Recent Achievements
Society of Thoracic Surgeons' (STS) Three-Star Rating. At the national level, PinnacleHealth CardioVascular Institute has received the Society of Thoracic Surgeons' (STS) Highest Rating of Three-Stars for heart bypass surgery, aortic valve replacement (AVR), and heart bypass surgery with aortic valve replacement for multiple consecutive rating periods. UPMC Pinnacle is one of only 18 hospitals in the country who has achieved three-star rating in all three categories.
AtriClip®  UPMC Pinnacle was the first hospital to utilize the AtriClip following the United States Food and Drug Administration (FDA) approval for treating patients with atrial fibrillation. This procedure reduces the risk of stroke in patients with atrial fibrillation.
CoreValve® System Clinical Trial. Dr. Mumtaz was one of the authors in the published landmark study comparing transcatheter aortic valve replacement to surgical aortic-valve replacement in patients with severe aortic stenosis who are at increased surgical risk. This new type of replacement aortic valve doesn't require a major operation and offers an option for people who are not candidates for regular aortic valve replacement. Through the SURTAVI trial which is ongoing, UPMC Pinnacle was the first hospital in the United States to deploy the CoreValve.
MitraClip Therapy. UPMC Pinnacle has been instrumental in testing the MitraClip system for patients with mitral valve regurgitation, presenting findings at major cardiology conferences regarding symptom improvement and quality of life. The FDA has approved the MitraClip for percutaneous mitral valve repair for patients with significant, symptomatic degenerative mitral valve regurgitation who are at high risk for mitral valve surgery. UPMC Pinnacle is also involved in the COAPT trial, which is ongoing.
DEEP (Dual Epicardial and Endocardial Procedure) Clinical Study. This landmark study uses a hybrid ablation to treat atrial fibrillation patients who have failed anti-arrhythmic drug therapy and may have received up to two failed catheter ablations.
Sources:
https://www.pinnaclehealth.org/our-services/heart-and-vascular-care/heart-conditions-and-services/cardiovascular-surgery/our-surgeons/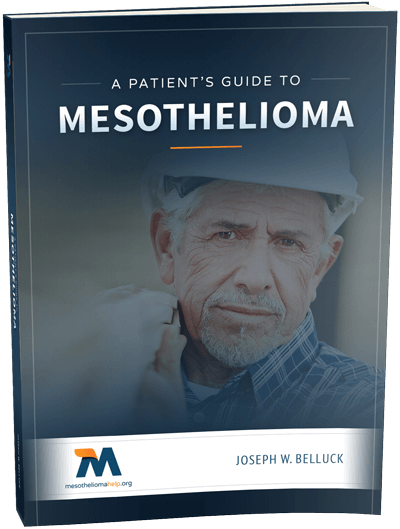 Free Mesothelioma Patient & Treatment Guide
We'd like to offer you our in-depth guide, "A Patient's Guide to Mesothelioma," absolutely free of charge.
It contains a wealth of information and resources to help you better understand the condition, choose (and afford) appropriate treatment, and exercise your legal right to compensation.
Download Now