Rush University Medical Center
Background
As one of the first medical schools founded in the Midwest, Rush University was chartered in 1837 as Rush Medical College in honor of the only physician with medical school training to sign the Declaration of Independence. Over the past 175 years, Rush Medical College has transformed its curriculum to include the allied health sciences and is now known as Rush University. The Rush University Medical Center is a 676-bed facility that has over 30,000 admissions annually.
The Rush Cancer Center is also located in Chicago, Illinois, and is part of Rush University Medical Center. Rush University Medical Center is ranked #2 in Illinois and is a nationally top-ranked hospital according to the U.S. News and World Report.
Mesothelioma Treatments
Rush University Medical Center offers comprehensive, multidisciplinary clinics to treat certain types of cancer, including lung cancer. As part of the Coleman Foundation Comprehensive Lung Cancer Clinic, patients meet personally with all of the specialists involved in the diagnosis, treatment, and discussion of their cancer treatment plan. Since the Lung Cancer Clinic is situated to offer the latest research developments to provide improved cancer treatment options, the integrated research environment provides collaboration of laboratory scientists and physicians within clinical, translational, and prevention research studies. A personalized team of pathologists, surgical and medical oncologists, thoracic surgeons, nurses and social workers will handle a case together.
The Lung Cancer Clinic at Rush University has extensive expertise in the multi-modal treatment of mesothelioma. Several specific, innovative treatments are being researched in addition to the comprehensive cancer treatments listed below.
Radiation oncology, surgical oncology, clinical trials, chemotherapy, palliative care, state-of-the-art diagnostics and imaging services, pathology, genetic counseling, hormone therapy, biological therapy, complementary and alternative medicine, nutrition and physical therapy, support groups, and comprehensive and preventive care are all options in the Rush University Cancer Center's cancer treatment program.
Michael J. Liptay, MD, is head of the Division of Thoracic Surgery and vice chairperson in the Department of Cardiovascular-Thoracic Surgery at Rush University Medical Center in Chicago. Liptay is also the medical director of the Coleman Foundation Chest Tumor Clinic at Rush University Medical Center, and is one of Chicago's leading lung cancer surgeons and researchers. Liptay is the author of over 100 manuscripts, book chapters and scholarly reports, and has lectured on four continents. Liptay directs the busiest thoracic surgery practice in Chicago, with the most experience in minimally invasive techniques in the Midwest.
Liptay is joined by Dr. Philip Bonomi. Bonomi has been involved in lung cancer research for nearly 30 years. He is a member of the International Association for the Study of Lung Cancer, and has served as the Chairman of the Thoracic Committee for the Eastern Cooperative Oncology Group. Dr. Bonomi focuses his research on the study of new chemotherapeutic and targeted agents for lung cancer, and development of combined modality treatments for locally advanced lung cancer.
Search for Doctors & Hospitals that offer specific types of treatment or specialize in a particular type of mesothelioma.
Source: https://www.rush.edu/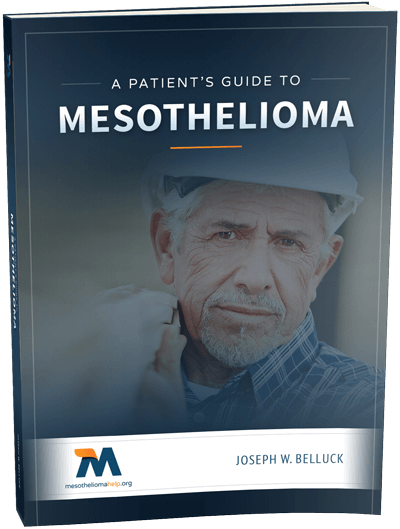 Free Mesothelioma Patient & Treatment Guide
We'd like to offer you our in-depth guide, "A Patient's Guide to Mesothelioma," absolutely free of charge.
It contains a wealth of information and resources to help you better understand the condition, choose (and afford) appropriate treatment, and exercise your legal right to compensation.
Download Now