St. Vincent Hospital and Health Center
Background
Saint Vincent is a member of Ascension Health, the largest Catholic non-profit healthcare system in the US, and is one of Indiana's largest employers. Saint Vincent and Ascension Health operate 19 hospitals and maintain multiple joint venture partnerships and clinical affiliations with other research-based and specialized organizations in the state of Indiana.
Throughout its more than 130 years, Saint Vincent has continually been at the forefront in all aspects of modern, personalized, and affordable healthcare. Saint Vincent Cancer Care and its dedicated facility in Indianapolis seek to provide a multidisciplinary, holistic, and state-of-the-art treatment environment. Satellite relationships with regional hospitals and out-patient facilities are located throughout central Indiana.
Saint Vincent Cancer Care has been the recipient of numerous prestigious awards and accolades, including the accreditation by the American College of Surgeons Commission on Cancer Care and is nationally recognized by U.S. News and World Report as one of Indiana's best hospitals. Additionally, the National Cancer Institute has selected Saint Vincent Cancer Care to participate in a national network of community cancer centers in order to expedite participation in clinical trials and to facilitate patient access to affordable and innovative healthcare.
Mesothelioma Treatments
Saint Vincent Cancer Care is situated to offer the latest research developments and personalized care to provide improved cancer treatment options. Each patient is assigned a cancer care team, which helps each patient with facilitating care, treatments, support, and education throughout the healing process. The Indianapolis community and Saint Vincent Cancer Care physicians, nurses, and staff have worked together to form a peaceful environment that includes supportive care, a boutique, and an outdoor garden adjoining the Cancer Care Center.
With regard to mesothelioma, Saint Vincent Cancer Care organizes teams of highly skilled staff to facilitate mesothelioma treatment. After referral or diagnosis by a primary care physician, a team of pathologists, surgical and medical oncologists, thoracic surgeons, nurses and social workers will handle a case together.
Saint Vincent Cancer Care partners with the NCI national network of community cancer care hospitals to deliver world-class clinical trials and cutting-edge treatment techniques. Several specific, innovative treatments are being used in addition to the comprehensive cancer treatments listed below.
Radiation oncology, surgical oncology, clinical trials, chemotherapy, palliative care, state-of-the-art diagnostics and imaging services, pathology, genetic counseling, hormone therapy, biological therapy, complementary and alternative medicine, nutrition and physical therapy, and comprehensive and preventive care are all options in Saint Vincent Cancer Care's cancer treatment program.
Check out more Mesothelioma Doctors & Hospitals through our finder app.
Source: https://www.stvincent.org/locations/hospitals/indianapolis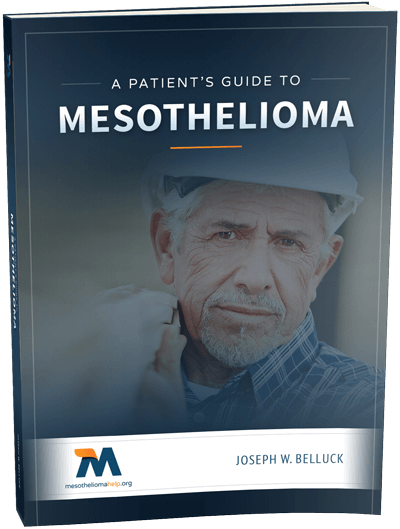 Free Mesothelioma Patient & Treatment Guide
We'd like to offer you our in-depth guide, "A Patient's Guide to Mesothelioma," absolutely free of charge.
It contains a wealth of information and resources to help you better understand the condition, choose (and afford) appropriate treatment, and exercise your legal right to compensation.
Download Now