Sanford Health-MeritCare Hospital
Background
In 1996, the Sioux Valley Health Care System came into existence with the Sioux Valley Hospital in Sioux Falls as its main location. Then in 2007, the hospital's name was changed to Sanford Health to honor a $400 million gift from businessman and philanthropist T. Denny Sanford. Two years later in 2009, Sanford merged with MeritCare to form the health system that is in place today.
Sanford Health-MeritCare Hospital changed its name to Sanford Health in 2010. It is a general medical and surgical facility located in Fargo, North Dakota. This hospital has 456 beds and 24,644 admissions in the latest year that data is available. In addition, it is also a teaching hospital accredited by the Commission on Accreditation of Rehabilitation Facilities (CARF).
Headquartered in the Dakotas, Sanford Health is the largest, rural, nonprofit health care system in the country with locations in 126 communities in 8 states. Additionally, Sanford Health has 35 medical centers, 140 clinical locations and 1,360 physicians in 81 medical specialties. With over 26,000 employees, Sanford Health is also the biggest employer in North and South Dakota. Sanford Health is working to develop international clinics in Israel, Ghana and Mexico.
Cancer Treatments
Sanford Cancer Center offers a number of services to screen, diagnose and treat a wide variety of cancerous diseases. Sanford's team of medical oncologists specializes in every aspect of cancer care. The cancer specialties at Sanford include breast radiology, cancer risk assessments, cancer screenings, gynecologic oncology, head and neck cancer, hematology, medical oncology and radiation oncology.
Sanford's double-boarded oncologists give patients the latest in cancer therapies and treatments. In addition, the center has extensive support staff to provide education, monitoring care, healing methods and pain management techniques.
In addition to the latest advances in cancer care, Sanford also has clinical trials that patients can take advantage of in their treatment programs. The center's physicians encourage patients to participate in the trials so that they can benefit from the newest approaches to cure their form of cancer. Patients who take part in Sanford's clinical trials also increase their treatment options.
Mesothelioma is an uncommon form of cancer that often occurs due to prolonged exposure to materials such as asbestos. It can take many years for symptoms to appear and they may be confused with other types of cancer. So diagnosing this disease can be difficult. In addition, by the time mesothelioma is determined in a patient, the disease may have progressed beyond effective treatment strategies, but the specialists at Sanford Cancer Center have the tools to help patients who are suffering from this disease.
Various surgical procedures can be applied to alleviate the symptoms of mesothelioma, providing long-term survival without cure. Patients with stage I of this disease have a much better prognosis than those who live with more advanced stages. Radiation therapy and/or chemotherapy after surgical intervention does not seem to increase survival, but it does reduce the pain in the majority of patients who undergo these procedures.
Use our database to find Top Mesothelioma Doctors & Specialists in the USA.
Source: http://www.sanfordhealth.org/Locations/1834119252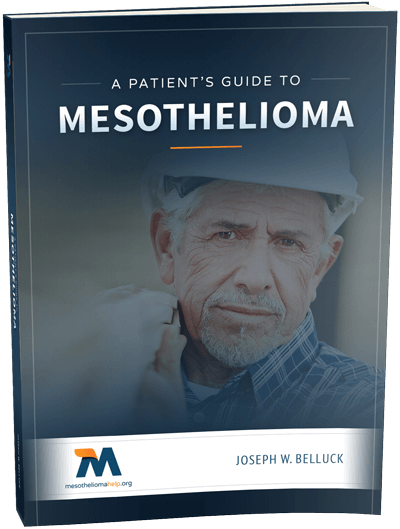 Free Mesothelioma Patient & Treatment Guide
We'd like to offer you our in-depth guide, "A Patient's Guide to Mesothelioma," absolutely free of charge.
It contains a wealth of information and resources to help you better understand the condition, choose (and afford) appropriate treatment, and exercise your legal right to compensation.
Download Now