University of Chicago Comprehensive Cancer Center
Background
The University of Chicago has focused on cancer research for over 50 years. Important breakthroughs in cancer research have been made at the UChicago. Many of the developments in chemotherapy over the years can be traced to this university.
Cancer Treatments
The University of Chicago Comprehensive Cancer Center (UCCC) looks for new methods for preventing and healing the effects of this disease. Its approach to these goals is a combination of clinical cancer research, preventative strategies, the use of advanced imaging technologies, and a focus on quality care for patients.
UCCC also integrates clinical trial drugs to devise more aggressive strategies that combat various forms of cancer. In the process, UCCC provides an educational training ground for basic scientist, clinical investigators, and healthcare professionals in order to find effective ways to heal cancer patients. Furthermore, UCCC works to involve the community so that the public can be aware of advances in cancer research when they occur.
A private donation helped the hospital win a $310,000 U.S. Department of Defense grant to study the biology of mesothelioma. The goal is to develop a clinical trial for a promising new therapy. These studies may lead to treatment options, which have less severe side effects than current therapies and improve outcomes for mesothelioma patients.
For over 20 years, the University of Chicago Comprehensive Cancer Center has been a leader in the study and treatment of malignant mesothelioma. This is a rare form of cancer that affects 2,500 to 3,000 people across the nation on an annual basis.
The University of Chicago Comprehensive Cancer Center offers a program that consists of medical oncologists, surgeons, nurses, pathologists, imaging specialists, and scientists who are very familiar with the unique characteristics of this disease. The center uses a team approach that includes weekly mesothelioma program meetings. The interdisciplinary focus reflects this center's clinical interest in mesothelioma and its concentration on developing new treatment methods designed to extend lives.
Testing and promising new techniques include chemotherapy, novel targeted agents, and surgery. Many of the center's clinical trials are conducted in collaboration with the National Cancer Institute (NCI), drug manufacturers, and other institutions. The University of Chicago also contributes to the conception and evaluation of these treatments. In addition, it can offer the most diverse methods of mesothelioma therapies to patients. Furthermore, the center's specialists can customize the most effective treatment plan for each patient's needs.
The primary goal of the University of Chicago is to identify and create regimens that help patients get better while also eliminating mesothelioma as a life-threatening disease. Therefore, the center works to deliver focused, targeted techniques through its clinical research program to enable patients to overcome mesothelioma symptoms as quickly as possible.
Mesothelioma specialists at the University of Chicago Comprehensive Cancer Center include Dr. Hedy Lee Kindler and Dr. Wickii Thambiah Vigneswaran.  Dr. Kindler is the Director of the Mesothelioma Program and has expertise in researching and developing new treatment options for mesothelioma.  She is an Associate Professor of Medicine at the University of Chicago Medical Center.  Dr. Vigneswaran is a cardiac and thoracic surgeon, whose expertise includes lung disorders and diseases such as mesothelioma.  He is the Associate Chief of Cardiac & Thoracic Surgery, Professor of Surgery, and Director of the Lung & Lung-Heart Transplantation Division at the University of Chicago Medicine.
You can search for a provider near you through our database of Mesothelioma Doctors & Hospitals.
Source: http://www.uchospitals.edu/index.shtml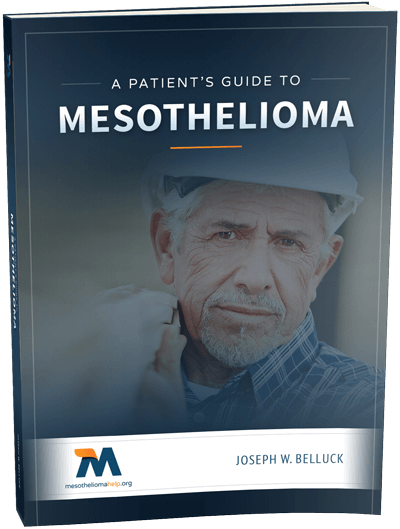 Free Mesothelioma Patient & Treatment Guide
We'd like to offer you our in-depth guide, "A Patient's Guide to Mesothelioma," absolutely free of charge.
It contains a wealth of information and resources to help you better understand the condition, choose (and afford) appropriate treatment, and exercise your legal right to compensation.
Download Now