Virginia Commonwealth University Medical Center
Background
The Virginia Commonwealth University (VCU) Health System is a comprehensive academic medical center located in central Virginia. Its mission is to provide health services for all people and to seek both the cause and cure of diseases through research and effective treatments. As the preeminent academic medical center in the mid-Atlantic region, VCU Medical Center is committed to providing superior care and value to patients, educating the next generation of health care professionals and applying innovative research in the clinical and basic sciences.
VCU's staff includes internationally renowned physicians and highly skilled nurses who have the knowledge to provide leading edge, comprehensive care to patients. In addition, VCU's physicians are rated among the top doctors in Richmond in specialty areas that range from allergies to vascular surgery. Additionally, the medical center has been ranked as one of the most superior institutions nationwide in U.S. News and World Report's "America's Best Hospitals."
MCV (Medical College of Virginia) Hospitals is the teaching hospital that is part of the VCU. This also includes outpatient clinics and MCV physicians, a 600-doctor faculty group practice. The 865-bed VCU is considered a regional referral location for the state and is the area's only Level I Trauma Center.  The facility is home to nearly 200 specialties, many with national and international recognition.
VCU Medical Center also has multidisciplinary programs for cancer, cardiology, neurosurgery and transplantation. Furthermore, VCU provides patients with almost every type of medical service. Also, VCU has earned international acclaim for early diagnosis and treatment of chest pain, strokes, organ transplant, head and spinal cord trauma research as well as cancer research, treatment and rehabilitation.
Cancer Treatments
VCU Massey Cancer Center offers high quality care in both treatment options and the specialists who provide them for patients. Both clinical services and advanced therapies are available at this National Cancer Institute (NCI)-designated cancer center. In addition, Massey's clinical and research staff give patients expertise in diagnosis, treatment, prevention and symptom management.
Massey has distinguished itself as the winner of the Circle of Life award, which recognizes the Center's skill in palliative care and is one of eight Palliative Care Leadership Centers in the country.
Patients who turn to Massey have access to the newest forms of treatment, often available only in a clinical trial or study. By applying translational research, which is the core of Massey's investigations into new cancer treatments, physicians transform the latest laboratory breakthroughs into effective care. Eligible patients can choose between more than 100 clinical trials that are offered at any given time.
Multidisciplinary teams examine and treat cancer patients at Massey. Each team is made up of specialists in a wide range of areas, including oncology, surgery and radiology with the assistance of nurse practitioners, therapists and other staff members. Every member of these teams is located in one place to provide coordinated care that is convenient for the patient.
The multidisciplinary team approach has many advantages. In addition to rapid diagnosis and evaluation for early detection, this method enables standard therapies to be combined with cutting edge treatments such as minimally invasive ultrasonic laser surgery, microscopic or radio surgery, bone marrow or stem cell transplant as well as other state-of-the-art technologies.  Patients and their families have access to many resources to help them understand the disease and remain informed of their treatment options.
Visit our Mesothelioma Doctors & Hospitals finder.
Source: https://www.vcuhealth.org/default.aspx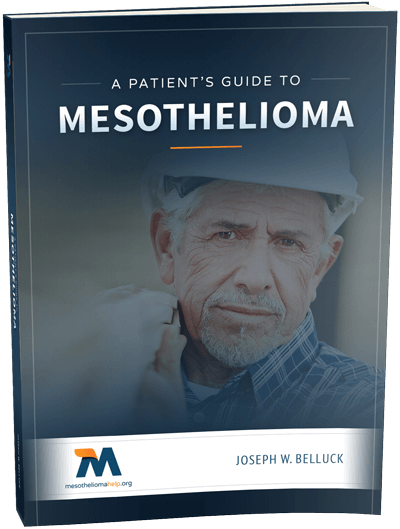 Free Mesothelioma Patient & Treatment Guide
We'd like to offer you our in-depth guide, "A Patient's Guide to Mesothelioma," absolutely free of charge.
It contains a wealth of information and resources to help you better understand the condition, choose (and afford) appropriate treatment, and exercise your legal right to compensation.
Download Now