Inova Fairfax Hospital
Background
Inova is a not-for-profit healthcare system based in Northern Virginia. It serves more than two million people every year from the Washington DC metro area and beyond. Managed by a volunteer board of community members, Inova has developed from one hospital in 1956 to become a nationally recognized, comprehensive network of hospitals, outpatient services and facilities, primary and specialty physician practices and health and wellness initiatives that help residents throughout the Washington DC area.
With five hospitals, 16,000 employees and more than 1,700 licensed beds, Inova offers a full range of health care services that include a Level I Trauma Center and a Level IV neonatal intensive care unit. In addition, Inova houses the internationally recognized Inova Heart and Vascular Institute (IHVI), Inova Translational Medicine Institute (ITMI), which focuses on genomics and research, Inova Neuroscience Institute and Inova Children's Hospital.
Inova is dedicated to providing high quality health services to a diverse community through patient care, education and research. Long-term goals include reinventing hospital-based care, looking for ways to build an integrated network of providers and programs in the community and gaining national and international recognition and funding while also expanding the hospital's patient base.
Cancer Treatments
Inova Comprehensive Cancer Center and Research Institute is a local leader in the diagnosis and treatment of this disease. Inova serves more than 5,000 cancer patients every year, making it one of the largest, most comprehensive cancer programs in the Northern Virginia and Washington DC metro area.
Each Inova hospital cancer center is accredited by the American College of Surgeons Commission on Cancer. In addition, the cancer centers at Inova Alexandria, Inova Fairfax and Inova Loudoun hospitals have been recognized with outstanding achievement awards for care excellence from the Commission on Cancer. Only 19 percent of hospitals nationwide receive this honor. Many of the cancer specialists are considered "Top Doctors" by Washington Magazine.
Also, the Inova Life with Cancer Program offers a wide range of free informative classes, support groups and other strategies to help patients and their families cope with this disease.
Inova's state-of-the-art specialty oncology technology is enhanced by the expertise of multi-disciplinary specialists who intimately understand many different forms of cancer. Specialty programs include Inova Breast Care Institute, Cancer Genetic Counseling Program, Inova Fairfax Hospital Advanced Endoscopy Center, Inova Interventional Oncology Program, Inova Fairfax Hospital Stem Cell Transplant Program and Inova Thoracic Oncology Program.
Inova Comprehensive Cancer Center and Research Institute treats patients with many different kinds of cancers, including rare forms of the disease such as mesothelioma. Coal miners are usually the type of workers who deal with occupational lung disorders the most, but many other jobs can expose employees to hazardous chemicals, dust and fibers that can lead to serious lung disorders.
Source: https://www.inova.org/patient-and-visitor-information/facilities/inova-fairfax-hospital/index.jsp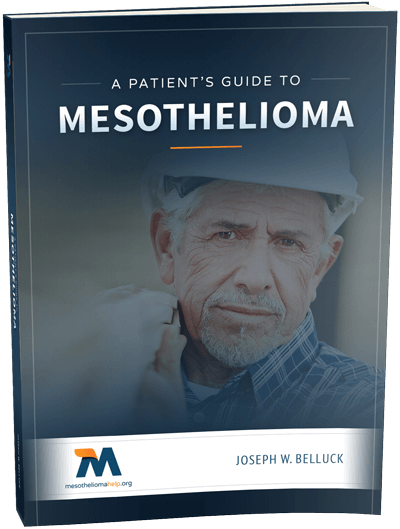 Free Mesothelioma Patient & Treatment Guide
We'd like to offer you our in-depth guide, "A Patient's Guide to Mesothelioma," absolutely free of charge.
It contains a wealth of information and resources to help you better understand the condition, choose (and afford) appropriate treatment, and exercise your legal right to compensation.
Download Now