University of Virginia Medical Center
Background
University of Virginia (UVA) Health System includes a 604-bed hospital, Level I Trauma Center, nationally recognized cancer and heart centers and a variety of specialty clinics throughout the central Virginia region.
UVA is ranked as one of the country's top hospitals because of the expertise of doctors, nurses and other health care professionals who provide high quality care to patients. The hospital staff has earned the recognition of publications such as U.S. News and World Report, Best Doctors in America, America's Top Doctors and other journals.
The UVA School of Medicine's 23 research centers make new discoveries that result in better therapies in the areas of cancer and heart disease while also improving vaccine development. In addition, the UVA School of Nursing has a national reputation for excellence in education, research and practice. Named as one of the country's top 25 public nursing schools, UVA has undergraduate, master's level and doctoral nursing programs.
The Claude Moore Health Sciences Library is a state-of-the-art facility that has a staff of professionals that assist both healthcare specialists and patients research and find the latest health news.
Cancer Treatments
The UVA Cancer Center offers top quality cancer care that's backed by the latest research and innovative clinical trials. Cancer Center doctors, nurses, surgeons, radiologists and other professionals work closely with patients to fight this disease with advanced screening, diagnostic tools and treatment technology.
Each patient has a treatment team that meets every week to discuss health status, care regimens and unique, comprehensive treatment plans designed for the individual's needs. As a National Cancer Institute (NCI)-designated center and considered a top cancer facility by U.S. News and World Report, UVA is committed to discovering the most effective treatment methods for cancer.
Patients seeking treatment for lung cancer, esophageal cancer, malignant mesothelioma, thymoma and thymic carcinoma can turn to the UVA's Thoracic Cancer Center. Because cancers involving the chest can be complex, treatment often requires a combinational approach of surgery, radiation and chemotherapy.
The Center's extensive experience enables better outcomes and smoother recoveries for patients with mesothelioma. Doctors at the Center not only treat this rare cancer, they also conduct research that they then apply to the appropriate patients.
Patients have access to the latest technology such as lung-sparing surgery and minimally invasive, video-assisted surgery and tomotherapy, designed to provide high doses of carefully targeted radiation.
Search for mesothelioma Doctors & Hospitals here.
Source: https://uvahealth.com/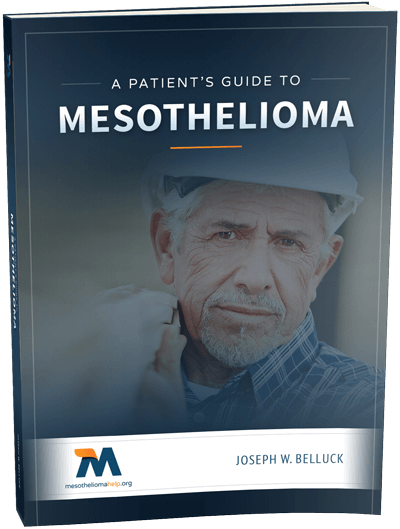 Free Mesothelioma Patient & Treatment Guide
We'd like to offer you our in-depth guide, "A Patient's Guide to Mesothelioma," absolutely free of charge.
It contains a wealth of information and resources to help you better understand the condition, choose (and afford) appropriate treatment, and exercise your legal right to compensation.
Download Now