Stanford Cancer Institute
Background
The Stanford Cancer Institute is designated as a Comprehensive Cancer Center by the National Cancer Institute due to its focus on patient care, basic and clinical research, prevention, education, outreach and training.
As one of the nation's leading cancer research and treatment centers, Stanford receives an estimated $49.5 million dollars each year to conduct oncological research from the National Cancer Institute. The Stanford Cancer Institute employs over 290 researchers and clinicians and is engaged in over 320 clinical trials.
The Stanford Cancer Institute's commitment to cutting edge research and patient-centered therapies continues to support its ranking in the US News and World Report as one of "America's Top 15 Cancer Hospitals."
Mesothelioma Treatments
With research-based facilities, world-class medical researchers and physicians, and as the recipient of numerous grants to conduct oncology-based research, the Stanford Cancer Institute is situated to provide the latest research developments to provide improved cancer treatment options. The integrated research environment provides collaboration of laboratory scientists and physicians within clinical, translational, and prevention studies.
In the Thoracic Cancer Program, procedures offered include, but are not limited to: consultation with a multidisciplinary board of lung cancer and thoracic experts, state of the art diagnostics, surgical oncology with video-assisted and minimally invasive thoracic surgery, stereotactic ablative radiosurgery and 4-D radiation therapy, targeted therapies aimed at molecular drivers of tumors, support services, and palliative care.
Mark R. Cullen, MD, is a professor of medicine at the Stanford School of Medicine. His clinical focus is in environmental medicine, occupational exposures, and disease and/or injury caused by environmental exposures. Dr. Cullen has published in medical and scientific journals and co-edits the Textbook of Clinical Occupational and Environmental Medicine. Throughout his illustrious career, he has served on federal and corporate advisory boards, a faculty scholar in General Internal Medicine, and was elected to the Institute of Medicine in 1997.
Use our finder to discover Top Mesothelioma Doctors & Specialists in the USA.
Source: https://www.stanford.edu/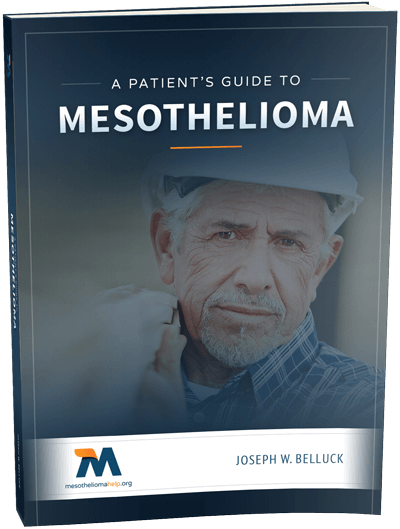 Free Mesothelioma Patient & Treatment Guide
We'd like to offer you our in-depth guide, "A Patient's Guide to Mesothelioma," absolutely free of charge.
It contains a wealth of information and resources to help you better understand the condition, choose (and afford) appropriate treatment, and exercise your legal right to compensation.
Download Now