Tri-State Regional Cancer Center
Background
Tri-State Regional Cancer Center (TSRCC) is a private medical practice specializing in radiation oncology. Jeffrey P. Lopez, MD, and Terry E. Justice, MD, operate and administer innovative cancer treatments. Patients have access to clinical trials through TSRCC partnerships. TSRCC is affiliated with the Kentucky Lung Research Network and the National Cancer Institute's Clinical Trials Support Unit through King's Daughters Medical Center Cancer Resource Center.
Cancer Treatments
TSRCC radiation oncologists may treat mesothelioma patients with radiation oncology techniques in conjunction with chemotherapy and surgical oncology provider at regional hospitals. TSRCC physicians use image-guided radiation therapy, intensity-modulated radiation therapy, three-dimensional conformal radiation therapy, stereotactic radiosurgery, and low-dose rate brachytherapy to eradicate cancer. Additionally, TSRCC staffs radiation therapists to administer targeted doses of radiation and imaging examinations such as CT scans. They are educated in medical physics, radiation safety, and patient care.
Patients are supported by a team of nurses specializing in the treatment and care of cancer. The nursing staff is present to assist each patient with his or her concerns, prescriptions, social issues, transportation, diet, and pain management. and those that specifically receive radiation treatment.
Search for a provider near you through our Mesothelioma Doctors & Hospitals finder tool.
Source: http://www.tsrcc.com/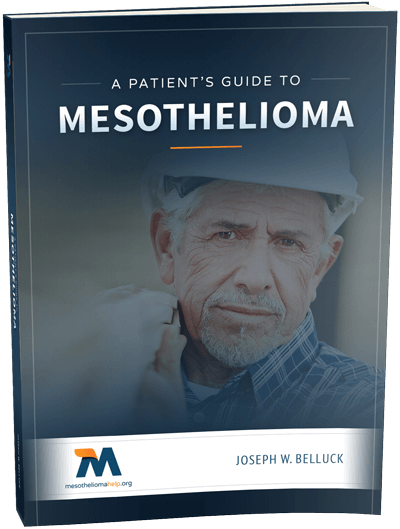 Free Mesothelioma Patient & Treatment Guide
We'd like to offer you our in-depth guide, "A Patient's Guide to Mesothelioma," absolutely free of charge.
It contains a wealth of information and resources to help you better understand the condition, choose (and afford) appropriate treatment, and exercise your legal right to compensation.
Download Now