Comprehensive Cancer Center at Wake Forest University
The Wake Forest University Comprehensive Cancer Center (WFU CCC) is located adjacent to the Wake Forest University Medical School and Wake Forest Innovations, a consortium of biotechnology firms that support cancer research. As the U.S. News and World Report's no. 1-ranked cancer treatment hospital in North Carolina and no. 12-ranked overall in the U.S., WFU CCC is at the forefront of cancer treatment and research. WFU CCC has maintained its distinction as an NCI-designated Comprehensive Cancer Center for over 20 years by focusing on patient care, clinical research, prevention, education, outreach and training. WFU CCC is the recipient of numerous awards each year for cancer treatment, patient satisfaction, and overall care.
WFU CCC specializes in the precise and individualized treatment of cancer. With regard to radiation oncology, WFU CCC is the only hospital in North America and the world's first location to offer Leksell radiosurgery, the most precise form of radiosurgery available. WFU CCC has been at the forefront of radiation therapy, Gamma Knife, and stereotactic surgery for decades. Each year WFU CCC trains the world's best physicians to become practitioners of these life-saving and prolonging technologies.
Mesothelioma Treatments
WFU CCC is situated to provide the latest research developments to provide improved cancer treatment options. The proximity of research and treatment locations within the campus provides collaboration of laboratory scientists and physicians within clinical, translational, and prevention research studies. WFU CCC participates in and administers national clinical trials.
Cancer Treatment Program Options:
Stereotactic surgery
Radiation and surgical oncology
Clinical trials, chemotherapy
Palliative care
State-of-the-art diagnostics and imaging services
Pathology
Genetic counseling
Hormone therapy
Biological therapy
Complementary and alternative medicine
Nutrition and physical therapy
Comprehensive and preventive care
Each lung cancer patient is assigned a team of cancer specialists that will coordinate and discuss your case. Cancer specialists in pulmonary medicine, medical oncology, cardiothoracic surgery, radiation oncology, radiology, and pathology will advise treatment options. Additionally, each patient is assigned to a dedicated staff member patient navigator, who will be a direct point of contact to coordinate all aspects of care.
WFU CCC was the recipient of a grant to study populations exposed to asbestos and the clinical and genetic differences between those that developed mesothelioma and those who did not. WFU CCC physician Jill Ohar helped develop the nation's largest medical database of asbestos exposed individuals in an effort to understand the biochemical and genetic effects on cancer development. WFU CCC currently is conducting an NIH sponsored study of Mesothelioma and DNA. Several WFU CCC physicians are experts in mesothelioma treatment: Paul Savage, MD, Jill Ohar, MD, and a staff of surgical, medical, and radiation oncologists.
Get to know more Mesothelioma Doctors & Hospitals!
Source: http://www.wakehealth.edu/Comprehensive-Cancer-Center/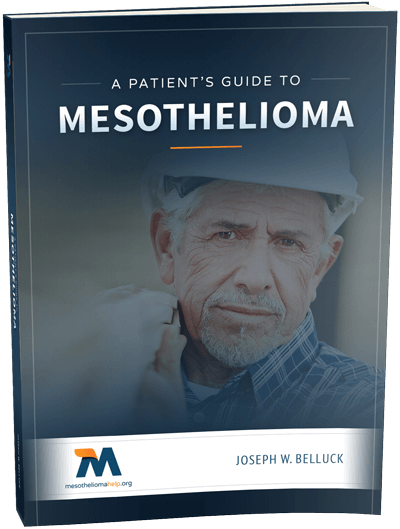 Free Mesothelioma Patient & Treatment Guide
We'd like to offer you our in-depth guide, "A Patient's Guide to Mesothelioma," absolutely free of charge.
It contains a wealth of information and resources to help you better understand the condition, choose (and afford) appropriate treatment, and exercise your legal right to compensation.
Download Now