University of California, San Francisco Medical Center
Background
The UCSF Medical Center is part of the UCSF System of Hospitals. As part of the UCSF System of Hospitals, each patient receives the highest quality of care possible within its network of cancer care hospitals that includes the Helen Diller Family Comprehensive Cancer Center at UCSF, which is designated as a Comprehensive Cancer Center by the National Cancer Institute.
The Helen Diller Family Comprehensive Cancer Center provides care at four locations: UCSF Medical Center at Mount Zion, UCSF Medical Center at Parnassus, San Francisco General Hospital, and the San Francisco Veterans Affairs Medical Center. As one of the nation's leading cancer research and treatment centers, UCSF receives an estimated $78.4 million dollars each year to conduct oncological research from the National Cancer Institute, which ranks it in the top eight of all NCI funded institutions.
With regards to breast and brain cancers, the Helen Diller Family Comprehensive Cancer Center was awarded SPORE grants (Specialized Programs of Research Excellence) to provide an integrated research structure that allows cancer centers to bring together top scientists from multidisciplinary fields to address specific cancer questions and to bring cutting edge research directly from the laboratory to the bedside.
The Helen Diller Comprehensive Cancer Center's commitment to cutting edge research and patient-centered therapies continues to support its ranking in the US News and World Report as one of "America's Top 15 Cancer Hospitals."
Mesothelioma Treatments
The UCSF Medical Center along with the Helen Diller Comprehensive Cancer Center is situated to provide the latest research developments to provide improved cancer treatment options. The integrated research environment provides collaboration of laboratory scientists and physicians within clinical, translational, and prevention research studies.
Radiation oncology, surgical oncology, clinical trials, chemotherapy, palliative care, state of the art diagnostics and imaging services, pathology, genetic counseling, hormone therapy, biological therapy, complementary and alternative medicine, nutrition and physical therapy, and comprehensive and preventive care are all options in the Helen Diller Family Comprehensive Cancer Center cancer treatment program.
Thierry Jahan, MD, is the Endowed Chair of Thoracic Oncology and Associate Clinical Professor at the UCSF Medical Center. Dr. Jahan treats cancer using the multimodality approach, which involves the use of a combination of treatments to treat cancer.
He has continued to participate in clinical research and has published extensively throughout his career. Dr. Thierry is dedicated to the individualized care and palliative care of each patient, which has garnered him the accolade "Frist Annual Friend of the Palliative Care Service Award in 2006."
Search for Doctors & Hospitals that offer specific types of treatment or specialize in a particular type of mesothelioma.
Source: https://www.ucsfhealth.org/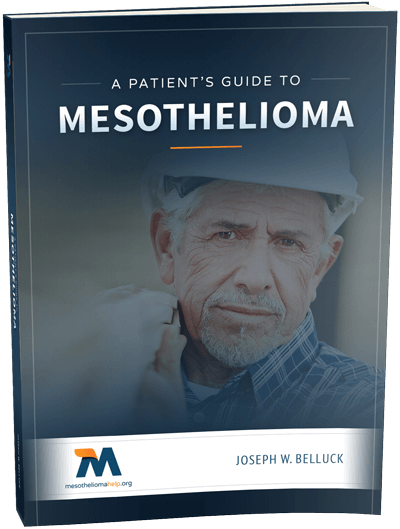 Free Mesothelioma Patient & Treatment Guide
We'd like to offer you our in-depth guide, "A Patient's Guide to Mesothelioma," absolutely free of charge.
It contains a wealth of information and resources to help you better understand the condition, choose (and afford) appropriate treatment, and exercise your legal right to compensation.
Download Now