University of Colorado Cancer Center
Background
The University of Colorado Cancer Center was founded in 1985 by mesothelioma and lung cancer specialist Paul Bunn, MD. Due to its focus on patient care, basic and clinical research, prevention, education, outreach and training, the University of Colorado Cancer Center is designated as a Comprehensive Cancer Center by the National Cancer Institute. It is the only NCI designated Comprehensive Cancer Center in Colorado.
The University of Colorado Cancer Center runs the National Cancer Institute designated consortium of independent community hospitals for coordinated cancer care research and delivery in Colorado. The hospital's affiliates are: Colorado State University, Denver Health and Hospital Authority, Denver Department of Veterans Affairs Medical Center, Kaiser Permanente, National Jewish Health, Children's Hospital Colorado, University of Colorado Boulder, University of Colorado Denver, and the University of Colorado Hospital.
The University of Colorado Cancer Center was awarded NCI funding for the establishment of a Specialized Program in Research Excellence (SPORE) in Lung Cancer to study the biology and mechanistic origins of disease, improve and expand detection and diagnosis, prevention, and treatment in an effort to serve as a national model and resource for lung cancer. In 2012, the Cancer Center was the recipient of $143 million dollars in direct cancer research funding.
The University of Colorado Cancer Center's commitment to cutting edge research and patient-centered therapies continues to support its ranking and accolades in the US News and World Report as one of the top 50 best hospitals in the US and reaffirms its accolade as one of the best cancer treatment centers in the nation.
Cancer Treatments
The University of Colorado Cancer Center is situated to provide the latest research developments to provide improved cancer treatment options. The integrated research environment provides collaboration of laboratory scientists and physicians within clinical, translational, and prevention research studies.
The University of Colorado Cancer Center has extensive expertise in the multi-modal treatment of mesothelioma. Several specific, innovative treatments are being researched in addition to the comprehensive cancer treatments listed below. These include vaccine therapy, in vitro chemosensitivity testing, drug analysis, and combinational treatment approaches to cure cancer. The University of Colorado Cancer Center boasts a 5-year lung cancer survival rate that is four times higher than the state and national average.
Radiation oncology, surgical oncology, clinical trials, chemotherapy, palliative care, state of the art diagnostics and imaging services, pathology, genetic counseling, hormone therapy, biological therapy, complementary and alternative medicine, nutrition and physical therapy, support groups, and comprehensive and preventive care are all options in the University of Colorado Cancer Center's cancer treatment program. Surgical and diagnostic innovations include pathology that is examined for gene expression patterns that lead to more effective and specialized treatment options. Additionally, the Cancer Center offers a Remote Second Opinion program to help patients access their expertise without the expense of travel.
Mesothelioma specialists at the University of Colorado Cancer Center include Dr. Paul A. Bunn, the Head of the Division of Medical Oncology, who has expertise in finding new therapies for lung cancer.  His research has included investigating alternative chemotherapy drugs that will cause fewer side effects than intravenous chemotherapy, which is traditionally used.
Qualified medical professional or health care facility that specializes in treating this complicated cancer – check out our database of Mesothelioma Doctors & Hospitals.
Source: http://www.uchealth.org/locations/uchealth-university-of-colorado-cancer-center-anschutz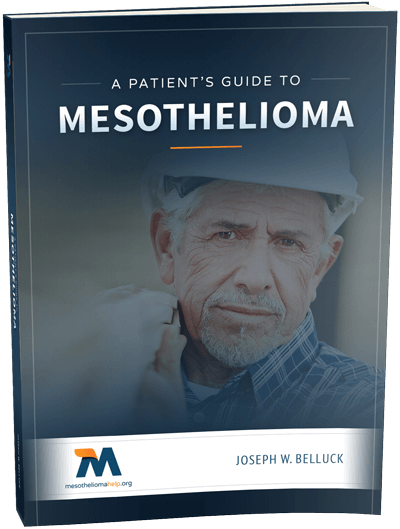 Free Mesothelioma Patient & Treatment Guide
We'd like to offer you our in-depth guide, "A Patient's Guide to Mesothelioma," absolutely free of charge.
It contains a wealth of information and resources to help you better understand the condition, choose (and afford) appropriate treatment, and exercise your legal right to compensation.
Download Now