University of Michigan Hospitals and Health Centers
Background
The University of Michigan Health System – often referred to simply as the University of Michigan Hospital – has grown from a single medical school established in 1850 to become one of the largest medical care complexes in the world. Anchored by its main campus in Ann Arbor, the University of Michigan Health System has almost one thousand hospital beds distributed among three hospitals and numerous specialty medical centers.
More than 26,000 faculty and staff members within the system offer premier health services, advanced medical training for health professionals at all levels, and medical breakthroughs from more than $460 million per year in medical research programs.
The University of Michigan Health System has received many honors and awards for its excellence in medical care, academic offerings, and medical research. US News and World Report ranks the University of Michigan as the number one hospital in Michigan, and places it among the highest-ranked hospitals in the country with nationally-ranked healthcare in 16 specialties.
Their recognition includes the National Research Corporation's Consumer Choices Award, honors from the American Hospital Association for high quality patient care and safety, a national Leapfrog award for being one of the country's best and safest health care systems, and repeated recognition as a top-ranking hospital in multiple categories of patient care and safety across state, national, and global levels.
The University of Michigan Comprehensive Cancer Center was established in 1988 and is one of 41 centers in the United States to have earned the National Cancer Institute's "comprehensive" designation. The UMCCC belongs to the 23-member National Comprehensive Cancer Network, an alliance of leading cancer centers working to improve all aspects of the critical medical care afforded to cancer patients. The UMCCC's research efforts include basic science studies of cancer biology and genetics, molecular imaging and therapeutics, and immunology; five clinical research programs involving breast cancer, gastrointestinal oncology, head and neck oncology, blood malignancies, and prostate cancer, with other research programs under development; and programs in translational research and cancer prevention and control. The UMCCC also administers Special Programs of Research Excellence (SPORE) under grants awarded by the National Cancer Institute.
Cancer Treatments
The University of Michigan Comprehensive Cancer Center offers sophisticated and wide-ranging treatments and support services for patients with all types of cancers. Each patient and their family works with a dedicated support team that includes physicians, nurses, and cancer specialists that offer psychological and social support,  emotional counseling and therapy, and guidance on nutritional and financial issues faced by cancer patients. Patients and their families are served with the knowledge and understanding that cancer affects every aspect of a patient's life.
Regarding lung cancer, the UMCCC's Thoracic Oncology Program offers patients an expert team staffed by dedicated thoracic surgeons, medical and radiation oncologists, pulmonologists, gastroenterologists, radiologists, pathologists and nurses.
Treatment typically includes a variety of therapeutic methods, such as surgery, chemotherapy and radiation therapy. The Thoracic Oncology Program's experts work together to determine the best management strategy for each individual patient. Clinical trials also may be available for patients at UMCCC who may benefit from new treatments that employ the latest developments in chemotherapy and radiotherapy.
Search for the right provider near you through our database of Mesothelioma Doctors & Hospitals.
Source: https://www.uofmhealth.org/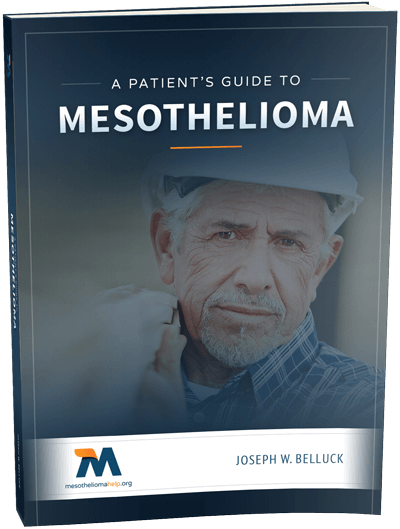 Free Mesothelioma Patient & Treatment Guide
We'd like to offer you our in-depth guide, "A Patient's Guide to Mesothelioma," absolutely free of charge.
It contains a wealth of information and resources to help you better understand the condition, choose (and afford) appropriate treatment, and exercise your legal right to compensation.
Download Now