IBM's Lab-On-A-Chip Offers Potential for Early Diagnosis
Lab-on-a-chip technology has been in the news since at least 2012 when researchers at Harvard announced their plans to ultimately create a human-on-a-chip. Since then, other research institutes have tackled the chip technology to create a way to mimic the human organs and to detect and track cancer. Now, IBM has announced it has created a chip that can detect "cancer before symptoms appear."With no reliable technology yet available to detect mesothelioma asbestos cancer early, the mesothelioma community is keeping a close eye on this latest breakthrough.
According to an Aug. 2 article in Phys.Org, years of work by IBM researchers has culminated in development of a new lab-on-a-chip technology that can separate bioparticles down to nanometers –  which are one-billionth of a meter – which then allows access to DNA and exosomes. Exosomes are biomarkers that are the core of cancer research, found in bodily fluids such as blood, saliva or urine, and according to the researchers, "can be used in the context of less invasive liquid biopsies to reveal the origin and nature of a cancer."
"The ability to sort and enrich biomarkers at the nanoscale in chip-based technologies opens the door to understanding diseases such as cancer as well as viruses like the flu or Zika," said Gustavo Stolovitzky, Program Director of Translational Systems Biology and Nanobiotechnology at IBM Research, in an Aug. 1 press release from IBM. "This extra amount of time could allow physicians to make more informed decisions and when the prognosis for treatment options is most positive."
By looking closely at the exosomes and assessing the surface proteins, and other critical information, researchers can find "essential information about the presence and state of developing cancer and other diseases." The technology can decipher cell-to-cell communications which, when monitored, can track a patient's health and the progression of the disease.
Pleural mesothelioma, a cancer of the lining of the lungs, is a very aggressive cancer that is often not diagnosed until the patient has developed life-threatening complications. At this point, mesothelioma treatment options are palliative and may help relieve symptoms but do not typically extend survival.
"When we are ahead of the disease we usually can address it well; but if the disease is ahead of us, the journey is usually much more difficult," said Dr. Carlos Cordon-Cardo, Professor and Chairman for the Mount Sinai Health System Department of Pathology.
IBM and a team of researchers from the Icahn School of Medicine at Mount Sinai are now collaborating and will move forward to test the technology on prostate cancer.
The study can be found in the Aug. 2 issue of Nature Nanotechnology.
http://www.nature.com/nnano/journal/v11/n11/full/nnano.2016.134.html
Photo Credit: IBM Research
Sources:
Harvard
https://wyss.harvard.edu/wyss-institute-to-receive-up-to-37-million-from-darpa-to-integrate-multiple-organ-on-chip-systems-to-mimic-the-whole-human-body/
IBM
http://www-03.ibm.com/innovation/us/watson/watson_in_healthcare.shtml
Phys.Org
http://phys.org/news/2016-08-ibm-lab-on-a-chip-breakthrough-aims-physicians.html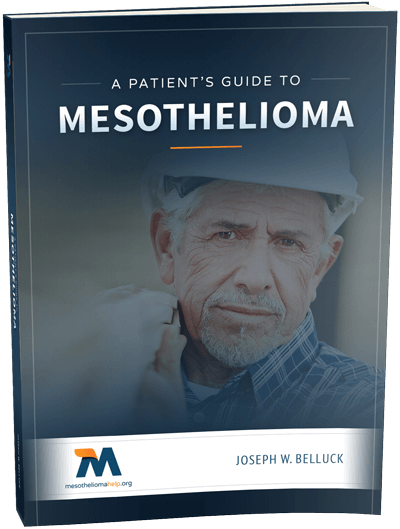 Free Mesothelioma Patient & Treatment Guide
We'd like to offer you our in-depth guide, "A Patient's Guide to Mesothelioma," absolutely free of charge.
It contains a wealth of information and resources to help you better understand the condition, choose (and afford) appropriate treatment, and exercise your legal right to compensation.
Download Now