Insights for Families of Mesothelioma Patients Coping with Loss
Malignant mesothelioma is an aggressive cancer. For some, the journey is long and for others it can strike quickly and cruelly. It is imperative to remember that the person with the disease is someone who usually has a rich life filled with family, friends, and relationships before the diagnosis. While malignant mesothelioma is a rare disease, unfortunately the distress it causes can be life altering for those left to deal with the aftermath. The person diagnosed with malignant mesothelioma can be anyone: a spouse, mother, father, grandmother, grandfather, aunt, uncle, child, or friend. These people can never be replaced. Their loss affects us all.
Recently, two brave registered nurses lost their battles to malignant pleural mesothelioma. One R.N. was a 76 year old woman who had been diagnosed with malignant mesothelioma several months after retiring. She was an accomplished R.N. turned nurse practitioner who had spent her career working with children's development. The other R.N. was a 59-year old mother of three who had been working full time in the radiation oncology department. Both of these women combated the disease courageously and were more concerned with caring for their families' emotional wellbeing than they were with their own health and outcome. 
Over the years we have seen survivors that are living long, full lives and we rejoice at their good fortune and pray that it continues. The goal of the mesothelioma program has always been to encourage a good quality of life with long term survival leading to a cure. We continue to learn that these journeys and losses are clinical but often personal.
The loss of these two women was particularly difficult due to the fact they were hardworking, caring, and empathetic individuals. Despite an age difference of over two decades, these women shared several similarities. Both had loving families, had been registered nurses for 35 and 50 years respectively, and had seen death in their work and personally experienced the pain of losing loved ones.  
This year 2020 has been in no way ordinary. The COVID-19 virus has enabled all of us to see things with a different perspective. We've redefined what's important – our relationships and how we treat each other have become paramount.
As we mourn the loss of these two malignant pleural mesothelioma victims, we remain grateful that we had the opportunity to know them. We offer prayers to their families. They will not be forgotten.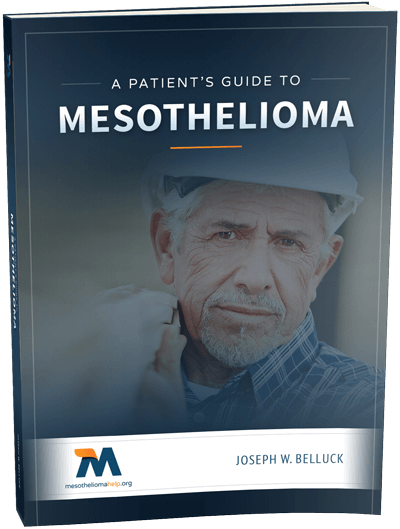 Free Mesothelioma Patient & Treatment Guide
We'd like to offer you our in-depth guide, "A Patient's Guide to Mesothelioma," absolutely free of charge.
It contains a wealth of information and resources to help you better understand the condition, choose (and afford) appropriate treatment, and exercise your legal right to compensation.
Download Now