International Conference Brings Great Minds In Fighting Mesothelioma
The Asbestos Disease Awareness Organization (ADAO) announced the details for the 8th Annual International Asbestos Awareness Conference, Asbestos: An International Public Health Crisis, to be held March 30-April 1, at the Manhattan Beach Marriott in Manhattan Beach, California. Asbestos is a known carcinogen and is proven to cause mesothelioma, lung cancer and asbestosis.
The affects of asbestos are typically not evident for decades after exposure. Most cases of mesothelioma, for example, are diagnosed 30 years or more after inhaling the toxic fibers. Often called "asbestos cancer," mesothelioma is highly aggressive and is resistant to many standard cancer treatments. Currently there is no known cure for mesothelioma, and the average survival time varies from 4 – 18 months after diagnosis.
This year's conference, made possible with the partnership of the Environmental Information Association (EIA) and Independent Asbestos Training Providers (IATP), "brings together renowned experts and asbestos victims in a united forum to enhance asbestos awareness, education, treatment, and collaboration."
Speakers at the conference include keynote speaker Matt Peacock, award-winning journalist with the Australian Broadcasting Corporation, mesothelioma patients Debbie Brewer, Larry Davis and Paul Zygielbaum, ADAO staff, environmentalists, physicians and scientists.
Honorees this year include U.S. Representative Steve Cohen receiving the Tribute of Hope Award, Dr. Richard Lemen receiving the Dr. Irving Selikoff Lifetime Achievement Award, and Debbie Brewer will be recognized with The Alan Reinstein Award.
ADAO was founded by asbestos victims and their families in 2004. ADAO seeks to give asbestos victims and concerned citizens a united voice to raise public awareness about the dangers of asbestos exposure. ADAO is the largest independent organization dedicated to preventing asbestos-related diseases.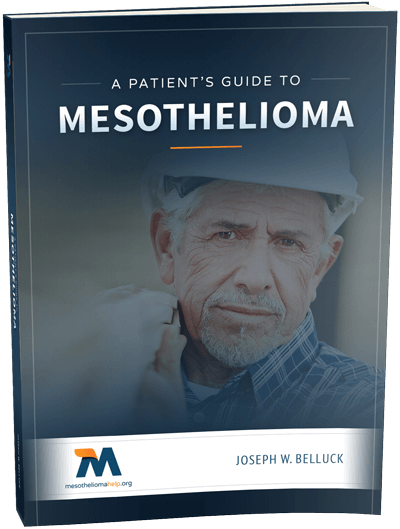 Free Mesothelioma Patient & Treatment Guide
We'd like to offer you our in-depth guide, "A Patient's Guide to Mesothelioma," absolutely free of charge.
It contains a wealth of information and resources to help you better understand the condition, choose (and afford) appropriate treatment, and exercise your legal right to compensation.
Download Now