Father Lost to Mesothelioma Made Daughter Closer to Her Mother
Anytime you lose a loved one, relationships between those who are left behind change. In my case, I became closer with my family (who is already extremely close) as I need them more now than ever before. My relationship with Mom has deepened a lot over the last few years. I have always counted her among my best friends, but once Dad got sick, our relationship grew to a whole new level.
Once we became caregivers for Dad, Mom and I started to talk a lot more frequently, usually several times a day, to check in and see how things were going and what Dad needed. She not only took amazing care of Dad, she had to take care of me too. I am a complete worrier, you can ask anyone! The time we spent waiting for doctor appointments or test results were complete torture for me. She and Dad were always there to calm me down, even though they needed comforting themselves.
Now that Dad is gone, no longer sick and suffering, Mom is working on slowly figuring things out. Everything has changed for her, and I must say she is doing an unbelievable job coping with the situation. I have written before about how strong she is, and that strength continues to shine through every day.
My husband has also assumed a new role in taking care of Mom and me. Every time we visit (which is pretty often), he always tackles the projects around the house that need fixed, moving things around, answering questions… and he does all of these things with a smile and so much grace. He does it because he knows that we all need each other. This is what family is all about.
Mom continues to amaze me every day, and I am blessed to have her for my mother just like Dad was blessed to have her for his wife for almost 32 years. Our relationship grows stronger every day and we know that we can always count on one another. The mother-daughter relationship is a special one, and it's easy when you have a Mom as special as mine.
Know more about Mesothelioma and how you can deal with it.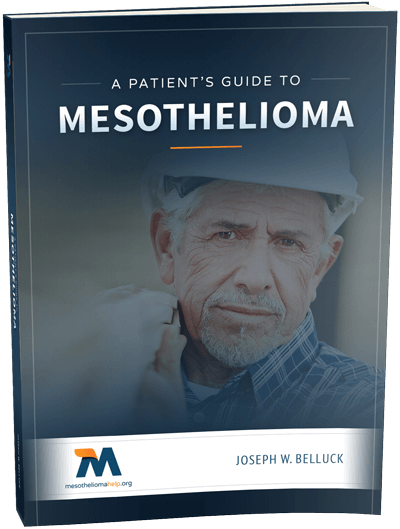 Free Mesothelioma Patient & Treatment Guide
We'd like to offer you our in-depth guide, "A Patient's Guide to Mesothelioma," absolutely free of charge.
It contains a wealth of information and resources to help you better understand the condition, choose (and afford) appropriate treatment, and exercise your legal right to compensation.
Download Now