Words of Faith and Hope for Mesothelioma Families by Jennifer Gelsick
When asked to write a message for mesothelioma patients and their families, it proved to be rather difficult for me.  I racked my brain and prayed for the right words to say.  I don't want to patronize anyone with seemingly meaningless platitudes like, "I know how you feel" or "I've been there."  Even though I have been there, I don't know exactly how you feel, as everyone deals with each situation in a different and unique way. The best thing I can say is that there is hope.
Going through my Dad's diagnosis of pleural mesothelioma in January of 2012, I ran the gamut of emotions: fear, sadness, confusion, and anger.  These turned to thankfulness, faith, and peace after a while. Throughout everything, I found hope.
Hope, for me, came in many different forms.  Hope came from Jeff Rzepka who told us about a doctor in NYC who could help Dad. Hope came from this amazing doctor, Dr. Harvey Pass, who performed Dad's surgery. Hope came from his scans saying he was cancer free. Hope came when the scan wasn't perfect, but Dad could have radiation.  Hope comes with every new day.
Jeremiah 29:11 says: "For I know the plans I have for you," declares the Lord, "plans to prosper you and not to harm you, plans to give you hope and a future."  This hope and the future God promises, continue to get me through my toughest times, the moments of darkness when I feel as though nothing is going right.  Remember, God has a plan, and everything happens according to His plan and His will.
Please know that there is no problem too small or too large for God to handle.  Prayer and faith can move mountains and my family has seen that first hand.  Don't give up hope.  God's plan is perfect.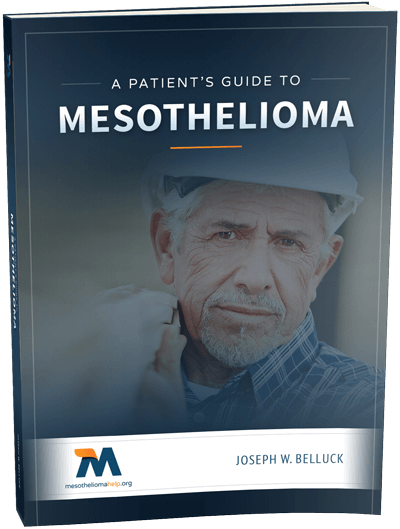 Free Mesothelioma Patient & Treatment Guide
We'd like to offer you our in-depth guide, "A Patient's Guide to Mesothelioma," absolutely free of charge.
It contains a wealth of information and resources to help you better understand the condition, choose (and afford) appropriate treatment, and exercise your legal right to compensation.
Download Now