Keep Planning, But Seize the Day When Dealing with Mesothelioma
I am a planner – down to the last little detail. If you can anticipate it, I try to plan for it. When Dad was diagnosed with pleural mesothelioma, all my plans went out the window. Your life and its direction all have to veer toward this awful disease. You realize that things have to change. No one plans on getting mesothelioma. No one plans to alter their lifestyle so completely around good days and bad days.
We learned quickly that we could still make plans, but that they were always subject to change. Dad never wanted to change them, but sometimes, there was no way around it. Learning to be flexible was difficult for me, but it was completely understandable. Dad had to come first.
We continued making plans, looking toward the future. We planned get-togethers, holidays, and birthdays. We looked forward to the next time we would all be together; going out to dinner or to hear Dad play with his band were high on our priority list. Time took on a whole new meaning.
Looking back now, I realize that most of the time, the best things in life are unplanned. Some of the best memories I have with Dad were those quiet, unassuming moments where we would end up doing something silly, laughing uncontrollably. The most meaningful conversations were about nothing, and the greatest trips were those down memory lane.
Living life fully and in the moment is so special, and I learned this valuable lesson during my Dad's battle with mesothelioma. Never take one second for granted and give your whole self to everything that you do. Plan for the future, but don't let those plans stand in the way of something greater that God has planned for you. Just live.
Know more about Mesothelioma and how you can deal with it.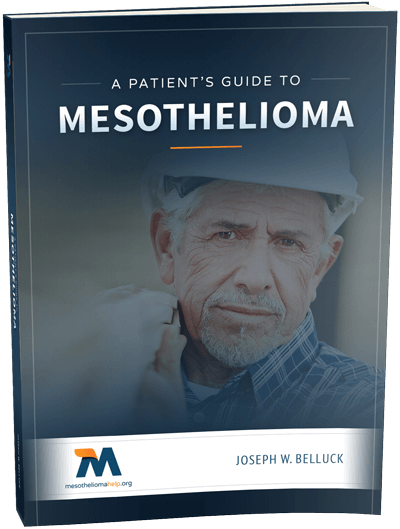 Free Mesothelioma Patient & Treatment Guide
We'd like to offer you our in-depth guide, "A Patient's Guide to Mesothelioma," absolutely free of charge.
It contains a wealth of information and resources to help you better understand the condition, choose (and afford) appropriate treatment, and exercise your legal right to compensation.
Download Now