Libby, Montana Mesothelioma Doctors Contribute Knowledge to Medical Journals
The doctors at Libby, Montana's Center for Asbestos Related Disease (CARD) know a thing or two about mesothelioma. The town is home to a vermiculite mine blamed for widespread contamination from asbestos exposure and for hundreds of cases of mesothelioma, and CARD has been the hub for care and screening of many of the patients. Now, the medical team is sharing their knowledge of this deadly disease through collaboration on articles for scientific journals.
Dr. Brad Black and Dr. Gregory Loewen, both physicians at CARD, were among the authors in two separate studies published recently in the peer-reviewed journals Inhalation Toxicology and the Journal of Occupational and Environmental Medicine (JOEM), according to a Dec. 29 article in The Western News. The two provided their expertise into the studies looking at the pulmonary function of miners at Libby's vermiculite mine.
In the study of 256 individuals who worked at the mine for a minimum of six months, the researchers concluded "eighty-seven percent of miners exposed to Libby Amphibole had pleural abnormalities on CT [computed tomography]." The study was published in JOEM.
"… most doctors probably don't know about this unique type of asbestos related disease and wouldn't be able to recognize it in their patients if they didn't hear about it," said Dr. Black on why the study is important.
The W.R. Grace vermiculite mine and mill located in Libby, closed since 1990, was found to have an asbestos deposit in the mine and is the site of significant asbestos exposure. According to reports, nearly 3,000 residents and former miners have been diagnosed with an asbestos-related disease, and over 400 have died from mesothelioma. Contamination from the site led the federal government to declare Libby a health emergency.
Asbestos is a known carcinogen and is proven to cause mesothelioma, a serious cancer caused by breathing in the asbestos fibers that then become lodged in the thin membrane that lines and encases the lungs.
The second study followed one individual who worked at the mine from 1969 to 1990 and had no other known exposure to asbestos. The person developed "asbestos-like" pathological features and eventually an adenocarcinoma. According to the authors, "This is to our knowledge the first time such an extensive evaluation has been conducted in a vermiculite miner from Libby, Montana."
About CARD
CARD's primary goal is to provide specialty healthcare and screening to those affected by Libby Amphibole Asbestos. CARD's secondary goal is to stimulate research from around the country to gain further understanding of disease mechanisms, improve early disease and cancer detection and intervention, and develop effective health management strategies in hope of finding answers to improve health outcomes for individuals and communities.
Find out more about the Center for Asbestos Related Disease on its website.
Read the studies in the Dec. 1 issue of the Journal of Occupational and Environmental Medicine and in the Oct. 17 issue of Inhalation Toxicology.
Sources:
Center for Asbestos Related Disease
http://www.libbyasbestos.org/
Inhalation Toxicology
http://www.tandfonline.com/doi/abs/10.1080/08958378.2017.1372536
Journal of Occupational and Environmental Medicine
http://journals.lww.com/joem/pages/default.aspx

The Western News
http://www.thewesternnews.com/front_page_slider/20171229/libby_asbestos_clinic_contributes_research_to_two_journals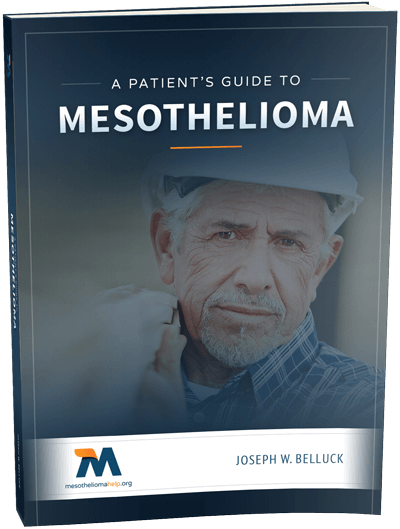 Free Mesothelioma Patient & Treatment Guide
We'd like to offer you our in-depth guide, "A Patient's Guide to Mesothelioma," absolutely free of charge.
It contains a wealth of information and resources to help you better understand the condition, choose (and afford) appropriate treatment, and exercise your legal right to compensation.
Download Now