The CARE Act Supports Mesothelioma Caregivers
For many years we have had the privilege of accompanying patients and family members along their journey with mesothelioma. We have witnessed incredible courage and resilience by the patients and the caregivers during their unique journeys with this deadly cancer. Family caregivers are often a vital part of the team. Beginning with the mesothelioma diagnosis, the family caregiver often has to navigate the new and confusing world of medicine.
One of the most confusing times in a patient's medical care is the transition from the hospital to home. Often the discharge instructions are confusing, and patients and families do not understand all that is involved in safely transitioning home. In the U.S., "informal caregivers" provide many hours of unpaid care for their loved ones.
Caregivers in the U.S. include family members who have no formal training in performing the tasks involved in a patient's care. For patients with malignant mesothelioma, the journey cannot be done by the patient alone. Help is required. Family care giving can be an overwhelming task that can consume the patients' caregivers, physically, financially, and emotionally.
The vital role that "informal caregivers" play in the health and well-being of all patients has recently been acknowledged.  Organizations offering support and tips for caregivers include the  American Association of Retired People- AARP (http://www.aarp.org/), and the Family Caregivers Alliance (http://www.caregiver.org/). Together, and with other organizations, they have supported and help passed The Care Act.
In November 2017, the Care Act was passed in Massachusetts. The  Caregiver Advise, Record, Enable (CARE) Act supports family caregivers. When their family members go to the hospital and transition home the law requires that the patient will be able to designate a caregiver. The caregiver will have to be notified when your loved one is being discharged to home or to another facility. The tasks that are required to safely care for your loved one will need to be explained to the caregiver before transitioning home. Some of the examples of what will need to be explained and demonstrated are, medications, treatment of wounds, injections.
It is well known that the glue that holds a patient's experience together is an unpaid family caregiver. They provide care for their loved ones in an attempt to keep them out of the hospital.  Hopefully, The Care Act will help them and their loved ones make the journey a little less confusing.
The CARE Act has been signed into law in 36 states, the District of Columbia, Puerto Rico, and the U.S. Virgin Islands. Find out more about the CARE Act at AARP.org.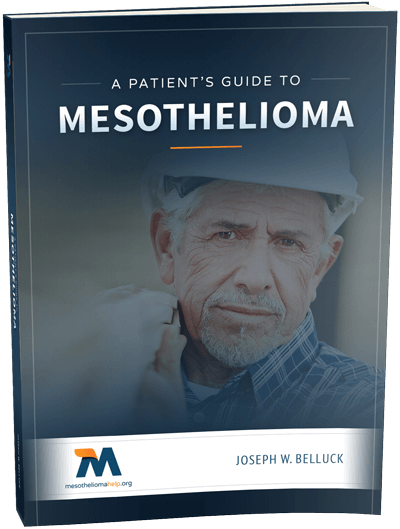 Free Mesothelioma Patient & Treatment Guide
We'd like to offer you our in-depth guide, "A Patient's Guide to Mesothelioma," absolutely free of charge.
It contains a wealth of information and resources to help you better understand the condition, choose (and afford) appropriate treatment, and exercise your legal right to compensation.
Download Now