Lung Cancer Driver Discovery May Lead to Novel Therapy for Some Mesothelioma Patients
Lung adenocarcinoma, the most aggressive subtype of non-small cell lung cancer (NSCLC), comprises nearly 40 percent of lung cancer diagnoses. The KRAS gene is the most significant driver of this cancer, and is also found in some pleural mesothelioma cases. Researchers have been stymied by this tough gene that nearly always fights off treatments building resistance to the drugs. Now, researchers report they have found a "genetic promoter" that drives this type of cancer and could lead to a new anti-cancer therapy.
Researchers from the Mayo Clinic report that the Ect2 gene (Epithelial Cell Transforming 2) is responsible for cytokinesis, cell division, in normal, healthy cells. However, they found that Ect2 was not needed for cytokinesis in lung adenocarcinoma cells, leading them to uncover the other function Ect2 serves in cancerous cells. They found that Ect2 boosts ribosomes, which "manufacture proteins from messenger RNA instructions."
"Ect2 drives increased synthesis of ribosomal RNA, which in turn gives rise to increased ribosomes," said Alan Fields, Ph.D., senior author on the paper and a cancer biologist in the Department of Cancer Biology at Mayo Clinic's Florida campus, in a Jan. 19 press release. "While it's been known for a long time that tumor cells have elevated ribosome levels, this paper is the first to show that Ect2 supports tumor cell growth by stimulating ribosome biogenesis."
Pleural mesothelioma is a serious cancer affecting the lining of the lungs that occurs in individuals previously exposed to airborne asbestos fibers. Asbestos is a known carcinogen and is also proven to cause lung cancer and asbestosis, a chronic lung disease. While there are some differences between pleural mesothelioma and lung cancer, such as the fact that mesothelioma displays as a large mass of interlocked tumors whereas lung cancer is characterized by more distinct, individual tumors, the treatments are often similar.
"KRAS-mediated lung adenocarcinoma is a particularly deadly form of lung cancer, in part because attempts to directly target KRAS therapeutically have not been successful in the clinic," says the study's lead author, Verline Justilien, Ph.D., an assistant professor in the Department of Cancer Biology at Mayo Clinic's Florida campus.
"Our current findings reveal a potential novel therapeutic strategy for treating mutant KRAS lung adenocarcinoma cells in which Ect2 is overexpressed," Dr. Justilien said.
The American Cancer Society estimates about 222,500 new cases of lung cancer and nearly 155,870 deaths from lung cancer in the U.S. in 2017. Close to 3,000 Americans will be diagnosed with mesothelioma this year with nearly the same number dying from the terminal cancer.
Read the results of the Mayo Clinic study in the January 19 issue of Cancer Cell.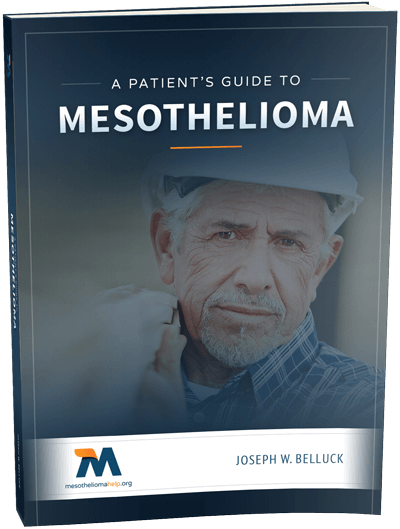 Free Mesothelioma Patient & Treatment Guide
We'd like to offer you our in-depth guide, "A Patient's Guide to Mesothelioma," absolutely free of charge.
It contains a wealth of information and resources to help you better understand the condition, choose (and afford) appropriate treatment, and exercise your legal right to compensation.
Download Now