Our Mesothelioma "Aha" Moments
From time to time, there are moments in your life where things just click. Everything falls into place and makes sense, for good or for naught. Throughout my family's journey with mesothelioma, we all had these "Aha!" moments.
The first of these moments came from my Dad himself. We were visiting the Flight 93 Memorial together as a family. While we were walking, he had to stop because he couldn't catch his breath. He had been having some trouble for a few months, but he later told me that this was the moment he realized that something was seriously wrong.
For me, this moment of clarity came after my father's diagnosis when we were directed to NYU Langone for surgery by a complete stranger. I realized that this was the answer to my prayers and that God was truly in control, something I always believed, but saw in complete transparency that day.
There were many times when we thought we understood what was going on. Dad's scans were clear for a while, so we thought that the fight was over. He participated in a clinical trial, so we assumed that everything was working perfectly. Then, when the cancer returned, we thought we knew what to expect. We were utterly wrong.
Radiation took a completely different toll on my father's body than the chemotherapy. Ultimately, it was complications from treatment that took his life; he was cancer free when he took his last breath. We didn't understand this. If he was "cured", why would there be a problem? This lead to another "Aha" moment.
We realized, and more importantly, accepted, after some time, that God's plan is perfect. The moment that Dad passed away, he was in the arms of angels and free of pain and sickness. All of this was God's plan, and He always seems to get it just right.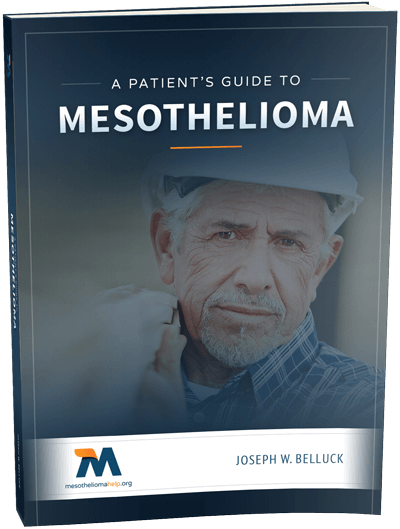 Free Mesothelioma Patient & Treatment Guide
We'd like to offer you our in-depth guide, "A Patient's Guide to Mesothelioma," absolutely free of charge.
It contains a wealth of information and resources to help you better understand the condition, choose (and afford) appropriate treatment, and exercise your legal right to compensation.
Download Now