Are You Hovering Over Your Mesothelioma Loved One?
Picture it… you're sitting quietly in the room while your loved one sleeps peacefully. You start thinking that they might be a little cold, or that their breathing seems like it might be a bit off. You walk over to them, listening, carrying a blanket. Next thing you know, they're looking at you, wondering what in the world is going on!
I am a "hoverer." There, I admit it! When someone I care about is sick or hurt, all I want to do is watch them to make sure they're alright. I constantly hound them with questions of, "Do you need anything? Are you ok? Should I call the doctor? Are you sure you're alright?" And, just for good measure, "Do you promise you're ok?"
When my father was battling mesothelioma, my hovering tendencies were heightened. The person I loved so much was facing something that we had never experienced. I didn't know what to do, so I did what I do best. I asked a million questions every day. I was constantly calling to check in when I wasn't there. I'm sure I drove my Dad up a wall.
But then, on the other hand, Dad knew me so well. He knew that I was spending my time worrying and wanting to help in any way I could. These are just ways that I show how much I care, and it's not something that I can change. Dad took my hovering ways in stride, appreciating that I was there and thanking me for my concern. He answered all my questions patiently, always assuring me that he was fine.
I am grateful that my father was someone who had that patience, the patience of a saint if you ask me! Others may not be in the same mindset. Even when I tried not to take over Dad, I still ended up doing just that. It's tough to find a balance. In this case, I think the balance has to be between the patient and the caregiver. Cultivate your relationship together and see what works for both of you. Your loved ones will let you know what they need… even if that turns out to be some space!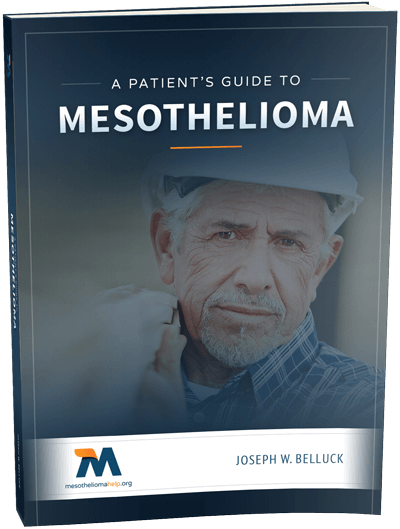 Free Mesothelioma Patient & Treatment Guide
We'd like to offer you our in-depth guide, "A Patient's Guide to Mesothelioma," absolutely free of charge.
It contains a wealth of information and resources to help you better understand the condition, choose (and afford) appropriate treatment, and exercise your legal right to compensation.
Download Now