Could Locking Out a Protein Halt Development of Mesothelioma?
Given the staggering number of Americans who die each year from lung cancer, researchers from the University of Kentucky College of Pharmacy, Memorial Sloan Kettering Cancer Center, and St. Jude Children's Research Hospital joined forces to find a way to turn those statistics around. The team may have done just that by discovering a way to block a protein that "leads directly to cancer formation."
After more than 10 years of research, the team found that high levels of the DCN1 protein led to an increase in lung cancer cases, and in lung cancer patients the protein directly correlated to a shorter life span. They were determined to find a way to block that protein and stop it from leading to early death, according to a June 26 press release from the University of Kentucky.
The researchers realized they needed to get to DCN1's partner protein, UBE2M, and intercept it before it underwent a small modification known as N-terminal acetylation, after which it would bind to DCN1 and control the formation of cancer. Previous studies have shown that DCN1 promotes some squamous cell head, neck and lung cancers.
They were able to develop a compound that kept the DCN1 protein isolated and safe from the modified UBE2M. Likening the result to a lock and key system, if UBE2M was the key, and DCN1 was the lock, the compound, in effect, jammed the lock and stopped the key from entry. Further testing found the compound "effectively blocked DCN1 from binding to UBE2M."
"To have spent decades on this research and have such promising results is truly exhilarating," said Dr. Bhuvanesh Singh, a physician-scientist at Memorial Sloan Kettering Cancer Center, who laid the groundwork for the research.
Expert Insight
Dr. Bhuvanesh Singh
"This work represents a very important step towards developing a new approach to treat the most difficult of cancers and hopefully increase cure rates."
When teams from some of the greatest cancer research centers in the U.S. get together, there are bound to be groundbreaking results. The collaboration between these three labs, according to the press release, "could mean relief to many of those suffering from a variety of diseases."
As with all breakthrough research for lung cancer, the mesothelioma community takes notice. Pleural mesothelioma is an asbestos-caused cancer of the lining of the lungs that is very aggressive, much like lung cancer, and fights off some of the strongest cancer-fighting agents. Prognosis is often less than one year for patients. However, finding a way to attack cancer growth agents, such as with this research, could mean increased survival for mesothelioma patients.
Lung cancer is the leading cause of cancer death in men and women with an estimated 222,500 new diagnoses and 155,870 deaths in 2017, according to the National Cancer Institute. According to the UK researchers, Kentucky leads the nation in incidence and death rates from lung cancer. Kentucky ranks 30th in number of deaths from mesothelioma. Nearly 3,000 Americans are diagnosed with mesothelioma each year.
"We are excited about the implications of this research, which offer us a meaningful solution for addressing diseases like cancer, neurodegenerative disorders, and infection," said Brenda Schulman, PhD, Joseph Simone Chair in Basic Research, St Jude Children's Research Hospital HHMI, Investigator.
See the full study in the June 5 issue of the journal Nature Chemical Biology.
http://www.nature.com/nchembio/journal/vaop/ncurrent/full/nchembio.2231.html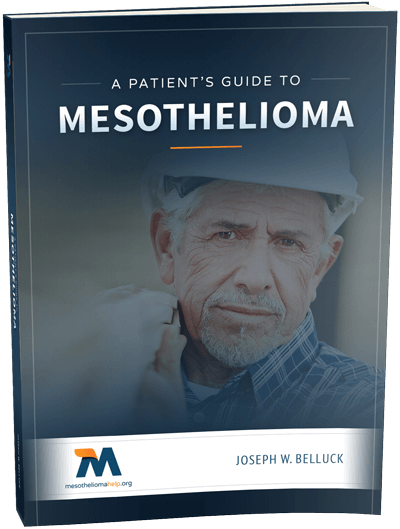 Free Mesothelioma Patient & Treatment Guide
We'd like to offer you our in-depth guide, "A Patient's Guide to Mesothelioma," absolutely free of charge.
It contains a wealth of information and resources to help you better understand the condition, choose (and afford) appropriate treatment, and exercise your legal right to compensation.
Download Now