Mesothelioma Patients' Treatment Plans Can Match Their "Wants"
Towards the end of the presentation about mesothelioma at the orientation for new patients, the doctor always pauses and asks one question: "What does the patient want?" This sounds like a simple question, but as we are fortunate to see patients at the beginning of their journey, during the journey, and at the end of their journey, it is probably the most important question that is asked. Thinking about what is important to you may make your decisions easier.
This past week, as I was taking care of a patient, she shared with me that her treatment plans for her cancer are determined by what is important to her. Her husband has been very supportive and one thing that is important to her at this point is dining out with him. She is unable to cook and he has been doing that for her. But she enjoys seeing him relaxing, not having to be the one to cook and clean, and just enjoying simple conversation with him.
Another favorite thing she likes to do is admire and care for her garden. Although she cannot physically get down on the ground and weed and dig, others help out, and she now just enjoys looking at it. One of the greatest joys she experienced recently was the celebration of her church's 100 year anniversary. This is how she wants to spend her time.
Recently, I asked the daughter of a mesothelioma patient what her mother wanted. She  replied, "She wants to live." Yes, we all want to live, but the point of the question was to uncover what is really important to the patient. If the treatment, side effects and possible complications leave her weak and unable to watch her grandchildren, is it going to take away and prevent her from doing things that she enjoys? Ultimately, she wanted to live to see her godchild's wedding, and she would go through any treatment if it would get her there. She had made it clear that was important to her.
We all have one thing in common – our time on this earth is limited. What do you do with your time? What do you want? Reflect on this simple question. We are all different. What is right for you may not be what your family thinks or agrees with.
When diagnosed with mesothelioma, only the patient can accurately answer: "What do you want?"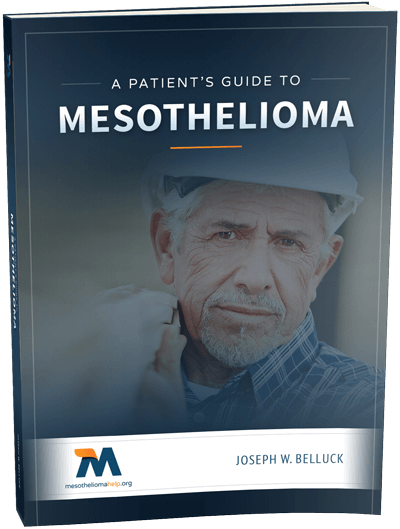 Free Mesothelioma Patient & Treatment Guide
We'd like to offer you our in-depth guide, "A Patient's Guide to Mesothelioma," absolutely free of charge.
It contains a wealth of information and resources to help you better understand the condition, choose (and afford) appropriate treatment, and exercise your legal right to compensation.
Download Now