Mesothelioma Community Will Benefit from Precision Medicine Initiative
In October, Mesothelioma Help presented the National Institute of Health's plan to fund and manage President Obama's Precision Medicine Initiative. Now, 18 months after the President made bringing personalized health care to all Americans a focus, the White House has announced "new investments, partnerships, and policies that aim to bring us significantly closer to our goal" of fully utilizing technology and people. The mesothelioma community is watching this initiative geared towards ensuring U.S. patients get the treatments that will work best for them.
Mesothelioma is an asbestos-caused cancer that has few treatment options. However, recent research has turned the focus to personalized care and looking at the disease characteristics as opposed to using the most commonly used treatment protocol. Research has shown this is the best way to increase the survival for patients. This program will help bring tools and technology needed to help researchers continue down this path.
In a July 6 press release from the White House, the three key investments in the Precision Medicine Initiative (PMI) are:
$55 million from the National Institutes of Health (NIH) to recruit the volunteers needed for the PMI Cohort Program;
http://www.nimh.nih.gov/health/topics/depression/index.shtml
A U.S. Food and Drug Administration proposal to streamline its oversight of genomic tests; and,
Development of appropriate tools for researchers to access data.
PMI Cohort Program Gets Boost from Veterans
The ultimate goal of the PMI project is to create a database, through the PMI Cohort Program, containing genetic information, biological samples, and dietary and lifestyle information of one million Americans who volunteer to share this information and, potentially, their electronic health records. The $55 million is ear-marked to help health care provider organizations, technology developers, and community health centers launch the steps needed to recruit volunteers. This information will be used to "lay scientific foundation for precision medicine for many diseases," according to the NIH.
Nearly 3,000 Americans are diagnosed with mesothelioma each year, and of those, one-third are military veterans. Although many veterans are unaware of this statistic that is a result of their years of service, many have stepped up to the plate once again to help their fellow Americans by allowing science to explore their medical data. As part of the PMI Cohort Program, the VA is partnering with the NIH to help enroll the nearly 500,000 who donated data to the Million Veteran Program, a VA-backed program similar to PMI's, directly into the PMI Cohort Program and to share the VA's successes.
Genetic Testing Offers Mesothelioma Patients A Chance at Increased Survival
Personalized medicine is considered the wave of the future, and one of the best ways to combat mesothelioma. Tailored care ensures a mesothelioma patient's unique disease characteristics, including the cancer's genetic makeup, are targeted when being treated, thus optimizing the potential for success of the treatment.
The FDA shoulders the responsibility of approving medical tests that identify specific biomarkers, such as the EGFR biomarker often targeted in mesothelioma, to support personalized care. Under the PMI, the FDA is developing "a flexible yet accountable approach to oversight of genomic technologies." In addition, it will offer a platform and guidelines for researchers  to compare the accuracy of their DNA sequencing tests.
"These new policies will make it easier for developers to market safe and effective genomic tests by relying on community-based standards and well-established sources of scientific evidence that meet appropriate standards," according to the press release.
To find out more about the Precision Health Initiative visit the National Institutes of Health website.
Photo Credit: NCI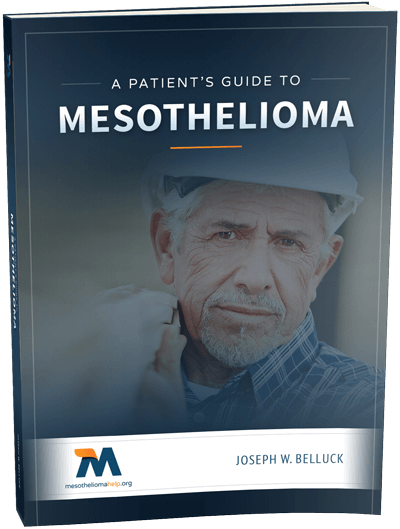 Free Mesothelioma Patient & Treatment Guide
We'd like to offer you our in-depth guide, "A Patient's Guide to Mesothelioma," absolutely free of charge.
It contains a wealth of information and resources to help you better understand the condition, choose (and afford) appropriate treatment, and exercise your legal right to compensation.
Download Now