Nurse Lauds New Mesothelioma Standard of Care
As a result of a clinical trial, there is exciting news that the standard of care for patients receiving chemotherapy for mesothelioma could be changing. Currently, the standard first line chemotherapy for mesothelioma is pemetrexed and cisplatin. It has been the standard since 2003.
What is the new drug that could change all this? Bevacizumab is the generic name, Avastin is the brand name. Avastin was approved for colon cancer by the FDA in 2004 to be used in combination with standard chemotherapy treatment. It works by inhibiting growth of blood vessels, angiogenesis, and was the first clinically used angiogenesis inhibitor.
This news came from the reporting of a clinical trial comparing the standard treatment of pemetrexed and cisplatin with the combination including the addition of bevacizumab. The trials indicated that overall survival and median progression free survival were longer in patients receiving the combination therapy of the three drugs as opposed to the current standard of therapy. The Mesothelioma Avastin Plus Pemetrexed-cisplatin Study (MAPS) trial was conducted by the French Cooperative Thoracic Intergroup (IFCT).
This is an important advance in the treatment of malignant mesothelioma. Together with other advances scientists are slowly putting together the puzzle that is malignant mesothelioma. Avastin is manufactured and distributed by Genentech. If you are a mesothelioma patient that is considering chemotherapy, ask your oncologist if you are a candidate for the new regimen.
Once again, the importance of clinical trial participation and collaboration may have helped progress towards a cure.
The cost of any new medication should not be a barrier to care. There are resources available, including the Genentech's website, to find out about financial assistance in your use of the drug.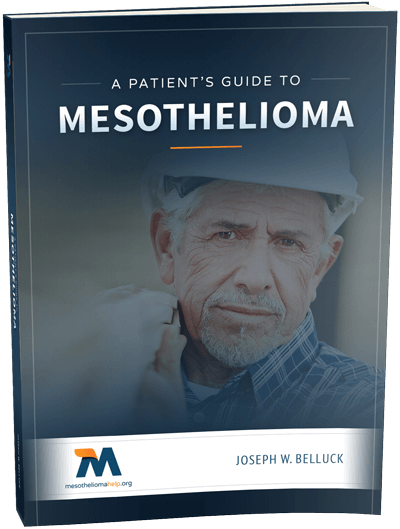 Free Mesothelioma Patient & Treatment Guide
We'd like to offer you our in-depth guide, "A Patient's Guide to Mesothelioma," absolutely free of charge.
It contains a wealth of information and resources to help you better understand the condition, choose (and afford) appropriate treatment, and exercise your legal right to compensation.
Download Now