Mesothelioma Patients Hopeful After Anti-Cancer Drug Alectinib Was "Superior" to Crizotinib for Some Lung Cancer Patients
In Dec. 2015 the U.S. Food and Drug Administration approved Alecensa (alectinib) for the treatment of anaplastic lymphoma kinase (ALK)-positive non-small cell lung cancer in patients who have progressed on or are intolerant to Xalkori (crizotinib). Now, results from a global phase III clinical trial show alectinib, when used as a first-line treatment, "significantly reduced the risk of disease worsening or death compared to crizotinib in ALK-positive NSCLC patients."
According to an April 10 press release from Roche, the maker of Alecensa, the ALEX study led the researchers to conclude, "Alecensa was superior as an initial treatment compared to crizotinib in this type [ALK-positive] of lung cancer." In addition, patients did not experience any unexpected adverse side effects.
"Our goal is to transform the standard of care and we are excited to share these results with the lung cancer community", said Sandra Horning, MD, Chief Medical Officer and Head of Global Product Development. "As part of its Breakthrough Therapy Designation, we hope to bring Alecensa as an initial treatment for people with ALK-positive NSCLC as soon as possible and will discuss these data with global health authorities."
Pfizer, the maker of Xalkori, reports that about three to five percent of people with NSCLC may test positive for ALK. There is a possibility that the marker is also present in certain pleural mesothelioma cases making Alecensa a treatment option for the disease. Lung cancer and pleural mesothelioma patients often undergo the same treatment protocol.
Alecensa is an oral medication that blocks the activity of the ALK protein, which may prevent cancer cells from growing and spreading. In the results, the team reports the "results showed that people treated with Alecensa lived significantly longer without their disease progressing compared to crizotinib when given as initial (first-line) treatment."
Pleural mesothelioma is a rare form of lung cancer that invades the outer lining of the lungs called the mesothelium. The only known cause of mesothelioma is through inhalation or ingestion of airborne asbestos fibers.
Alecensa, with its target of patients with a specific biomarker, continues the progress towards personalized care that could benefit the nearly 3,000 patients in the U.S. diagnosed with mesothelioma each year. Medical care targeted to a patient's unique characteristics and genetic makeup optimizes the potential for success of the treatment and offers treatment options that may not otherwise have been considered.
If you believe Alecensa could help you in your mesothelioma care, talk to your doctor, or visit Alecensa.com.
To find out more about the ALEX clinical trial see ClinicalTrials.gov.
https://clinicaltrials.gov/ct2/results?term=%22malignant+mesothelioma%22&recr=Open&pg=1
Sources
(April 10 press release  from) Roche
http://www.roche.com/media/store/releases/med-cor-2016-09-01.htm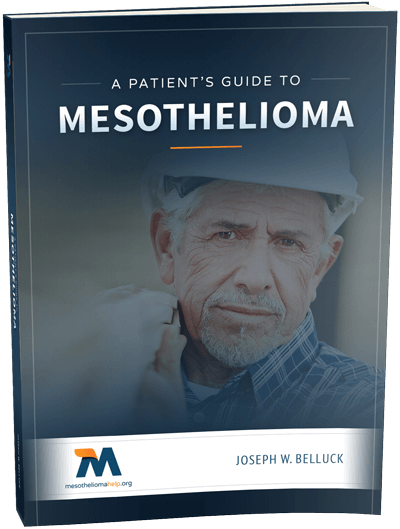 Free Mesothelioma Patient & Treatment Guide
We'd like to offer you our in-depth guide, "A Patient's Guide to Mesothelioma," absolutely free of charge.
It contains a wealth of information and resources to help you better understand the condition, choose (and afford) appropriate treatment, and exercise your legal right to compensation.
Download Now