Mary Hesdorffer Moves on from Mesothelioma Applied Research Foundation
Recently, I received a letter in the mail from Mary Hesdorffer, Executive Director of the Mesothelioma Applied Research Foundation.
In it, she announced her upcoming retirement. Instantly, I felt a mix of emotions. I am so happy for her to begin this new chapter in her life but, at the same time, sad that she will be stepping down. She assured us of her continued dedication and involvement to the mesothelioma community, and we are certainly glad to hear that.
Mary was one of the first people I spoke with when we were told of my Dad's diagnosis. She was not only a wealth of knowledge, but a listening ear as I voiced my confusion and concerns.
Over the years, she has remained in close contact, checking in at pivotal points in my father's treatment and progression, and as a friend.
I know that there are countless others who can share my same story of Mary's compassionate, caring nature that comes effortlessly to her.
She has been a mentor to many and helped patients and their families through the most trying times in their lives.
I hope that this amazing woman knows how much she means to my family, and I know I speak on behalf of everyone she has interacted with that she will be missed, but we wish her all the best.
You have been an inspiration, Mary, and we promise to continue the work you've done to ensure that we find a cure for mesothelioma, once and for all.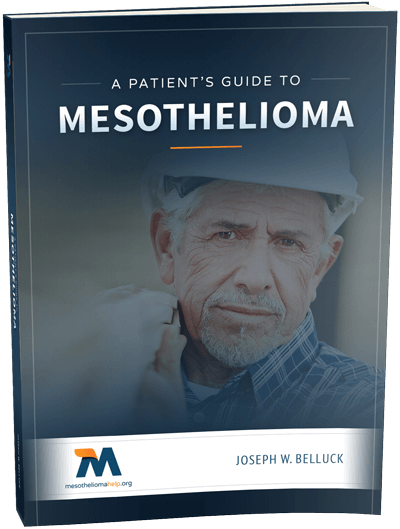 Free Mesothelioma Patient & Treatment Guide
We'd like to offer you our in-depth guide, "A Patient's Guide to Mesothelioma," absolutely free of charge.
It contains a wealth of information and resources to help you better understand the condition, choose (and afford) appropriate treatment, and exercise your legal right to compensation.
Download Now