Belluck & Fox, LLP Announces $10,000 College Scholarship Contest
The New York City law firm of Belluck & Fox, LLP and Mesothelioma Help are once again offering the chance for U.S. college students to win up to $5,000 in an essay contest about mesothelioma, a terminal cancer caused by exposure to asbestos.
With a goal to help the educational efforts of students while also raising awareness of mesothelioma and the dangers of asbestos, Belluck & Fox, LLP will award 10 prizes with a total of $10,000 in scholarship money for students 18-years-old or older enrolled in U.S. colleges and universities as of October 1, 2013. Belluck & Fox, LLP is a nationally recognized law firm that represents individuals with mesothelioma and other asbestos-related claims.
Scholarship Prizes
$5,000 – First Prize
$2,500 – Second Prize
$1,250 – Third Prize
$500 – Fourth Prize
$250 – Fifth Prize
$100 – Honorable Mention (there are five Honorable Mention awards)
Students are asked to write an original 750- to 1,000-word essay that addresses a mesothelioma sufferer's personal story, the history of asbestos use in American industry / manufacturing or the latest developments in medical treatments for mesothelioma. Submissions will be accepted September 1 – October 14.
This year's essays will be judged by Jan Egerton, a mesothelioma survivor, and Lisa Hyde-Barrett, a thoracic surgery nurse. Judges will look for clear, original essays that are logically organized and well-supported.
Nearly 60 entries were received last year. The first prize winner was Betsy Warren of Attleboro, MA. Ms. Warren was a returning student pursuing a degree in nursing at Rhode Island College. Her story, "The Ugly Elephant," was about her father's battle with mesothelioma.
MesotheliomaHelp is one of the Web's primary resources for information on malignant mesothelioma and other asbestos-related diseases. The website provides in-depth coverage of the disease, as well as detailed information about the available diagnostic procedures and treatment options for mesothelioma sufferers.
Belluck & Fox, LLP is featured on the list of America's best law firms, which is published jointly by U.S. News & World Report and Best Lawyers magazine.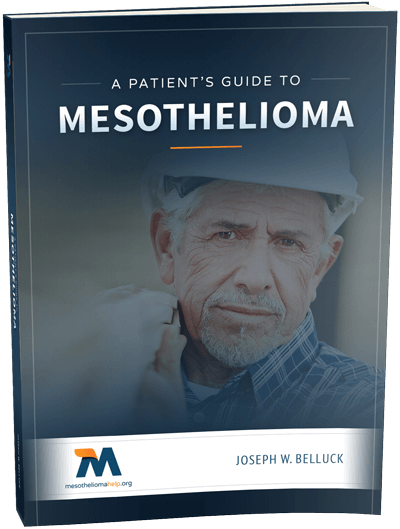 Free Mesothelioma Patient & Treatment Guide
We'd like to offer you our in-depth guide, "A Patient's Guide to Mesothelioma," absolutely free of charge.
It contains a wealth of information and resources to help you better understand the condition, choose (and afford) appropriate treatment, and exercise your legal right to compensation.
Download Now