Mother / Daughter Bond Gets Stronger When Mesothelioma Threatens
I have always been incredibly close to my parents.  Being an only child, they were my first playmates, first friends, and always my biggest cheerleaders.  After Dad was diagnosed with mesothelioma, these relationships were tested by nerves and stress, but ultimately strengthened by faith and love.
My Mom has always been the strongest woman I've ever known and that has rang true throughout this journey.  I remember looking at her in the little room in the hospital when we were told that Dad had cancer.  Through the tears and confusion, I still saw strength.  When I asked her what we were going to do, she responded in a way that gave me faith and reassurance.  When I would break down, she would pick me up.  When I was scared, she reminded me that we needed to trust that God would take care of everything.
Going through a traumatic situation will undoubtedly bring people closer together, and this definitely happened between my Mom and me.  As close as we were before, we are even tighter-knit now.  Being in this together has been a comfort to both of us.  We have realized that it is important to cherish every moment that you have with your loved ones, as life can change in a heartbeat, like it did for us.
To me, every relationship in my life is a treasure and blessing.  The greatest joys in life involve the people you love.  And when you are given a mother as amazing and special as mine, it's easy to enjoy making those memories that you know you will never forget.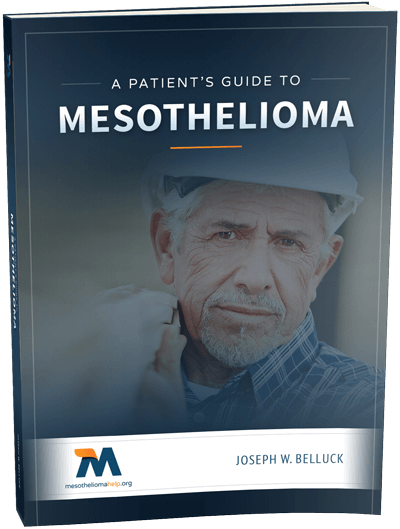 Free Mesothelioma Patient & Treatment Guide
We'd like to offer you our in-depth guide, "A Patient's Guide to Mesothelioma," absolutely free of charge.
It contains a wealth of information and resources to help you better understand the condition, choose (and afford) appropriate treatment, and exercise your legal right to compensation.
Download Now