Impact of Mesothelioma to a Daughter Who Lost a Father to the Disease
Mesothelioma…a difficult word. A lot of people aren't sure how to say it, let alone know anything about it. I used to be one of those people. All I knew about mesothelioma came from those commercials promising legal help. I didn't know it was cancer, I didn't know there was no cure, and I didn't know how it would change my life forever.
When I hear the word "mesothelioma" now, a range of emotions run through me – fear, pain, heartache. Everywhere I go, I'm afraid that there might be asbestos around. I feel pain every time I think of someone being diagnosed with mesothelioma or undergoing surgeries and treatments. My heart breaks knowing that this disease took my Dad from me and knowing that others have gone through this same devastation.
All these sincere emotions aside, perhaps the most painful thing for me is that, in many cases, the general public who are lucky enough not to be privy to the world of mesothelioma, don't take it seriously. There have been many times since Dad's diagnosis where I have overheard people saying that asbestos is a joke, that it won't hurt you. I always make it a point to step in and politely and calmly explain that that is simply not true. It's something that I take incredibly personal; I feel as though I have to defend my Dad and all those in the mesothelioma community.
It is so important that the general public be educated on the dangers of asbestos and mesothelioma. It is for everyone's protection. Knowledge and caution will help, but knowing that asbestos is still legal in the United States truly angers me. Meso is a completely preventable disease that we all need to protect ourselves against.
If you have questions about mesothelioma, contact the Mesothelioma Applied Research Foundation to find out more. Help to spread the lifesaving information they have worked so hard to provide, and continue to "Believe in a cure!"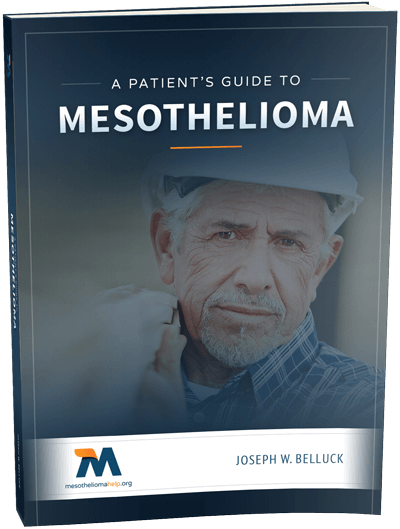 Free Mesothelioma Patient & Treatment Guide
We'd like to offer you our in-depth guide, "A Patient's Guide to Mesothelioma," absolutely free of charge.
It contains a wealth of information and resources to help you better understand the condition, choose (and afford) appropriate treatment, and exercise your legal right to compensation.
Download Now