Mesothelioma Nurse Encourages Families to Celebrate Their Loved Ones
This past month, an older couple left a big impression on all the health care team members that they encountered. The patient, the woman, was bubbly and talkative; her husband was reserved and quiet. Together they were devoted to each other with an unshakable bond. They were a team facing mesothelioma, but it was not going as planned. Through their stay, before surgery, after surgery, and through the woman's complications, one thing was clear: they loved each other.
They are a very loving couple, they have had a wonderful life together, but now she has mesothelioma and he is helping her. Their goal was to be home for the holidays. To have one more Christmas and to welcome in one more New Year in their own home, with their family and their traditions. The road has been short from diagnosis to this point. They have followed  their mesothelioma team's recommendations, but, unfortunately, she has not responded to the treatment as hoped.
They are now facing some big decisions about what is next.  As their journey with mesothelioma continues, the rhythm of their lives is forever altered. They will be home for the holidays, savoring every moment, creating memories together, as they have been before mesothelioma. Together they will face the next chapter in their lives, and together they did make it home.
As we celebrate the holidays, remember to enjoy your loved ones, celebrate the joy in life, and remember to reach out to someone who might be alone and having a hard time this holiday season.
A Happy, Healthy New Year to all!
Know more about Mesothelioma and how you can deal with it.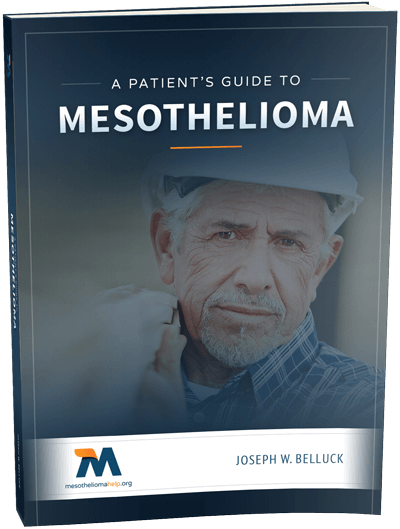 Free Mesothelioma Patient & Treatment Guide
We'd like to offer you our in-depth guide, "A Patient's Guide to Mesothelioma," absolutely free of charge.
It contains a wealth of information and resources to help you better understand the condition, choose (and afford) appropriate treatment, and exercise your legal right to compensation.
Download Now